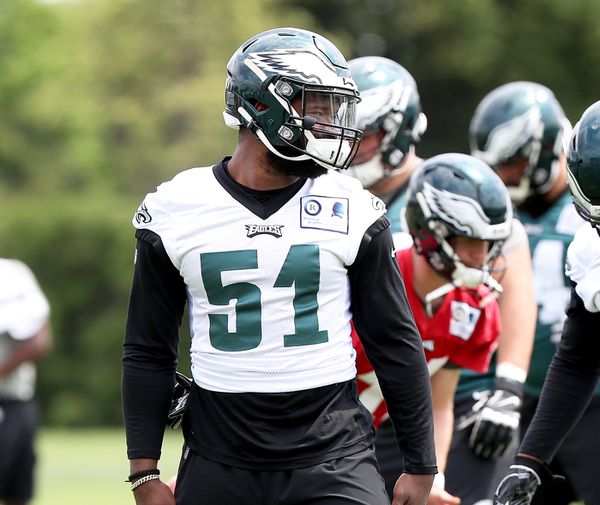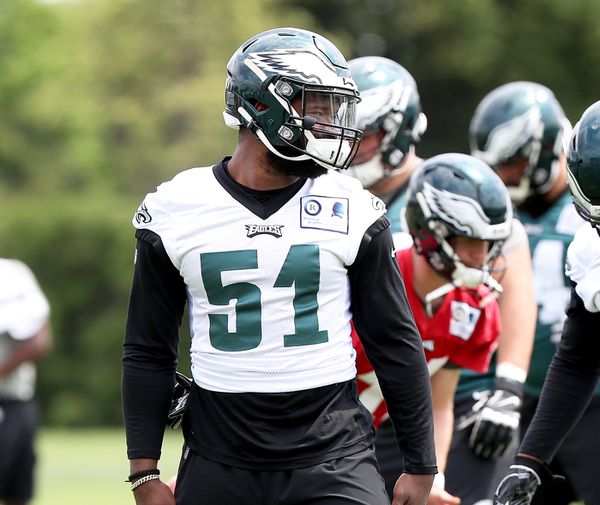 Eagles linebacker Zach Brown knew his time was up in Washington at the end of the 2018 season when he lost his first-string status.  He had inked a three-year deal prior to the season, but veteran linebacker knew it was very unlikely that he would be a Redskin for the entirety of the contract, once he became a bench warmer.
Finally the Skins let him go in the middle of the month of March this spring, after being unable to get something for him in a trade.  Numerous teams expressed interest in the former Pro Bowl middle linebacker, who has been amongst the league's leader in tackles for four or five year.  It was common knowledge in the nation's capital that the Skins wouldn't keep him on the roster as a backup at $8 million dollars a year salary.  So teams waited for him to be released.
Once the University of North Carolina product was let go, he put together a list teams he was wanted to play for and the Eagles were on the top of the list.  The middle linebacker told the story at his locker last week, "When my agent told me that the Eagles called. I was like cancel everything else. Don't take even take calls from anybody else because that's a team (the Eagles) I always wanted to go to."
Brown had circled the Eagles because they were stacked with talent.  When asked why he came here Brown replied, "They've got one of the best young quarterbacks, great receiving corps, good running backs, good offensive line, one of the best tight ends in the game, their defensive corners got hurt last year, but before that they were locking stuff down. They've got a great D line. They can put pressure on any quarterback with just four people.  If you can only rush four and get pressure you can sit back on people.  And they've got good coaching."
You can clearly see how the Eagles have greatly benefited from being a recent Super Bowl Champion and a team with a great reputation around the league.  Brown, who has never been to the playoffs in his seven-year career, decided he wanted to play for a Super Bowl contender.  That was a huge factor for him signing with the Eagles at a tremendous discount.
Here the Birds have signed a former Pro Bowl linebacker for only $1 million dollars base salary in 2019 and his max salary being $3 million dollars total if he makes all of his incentives.  This was a big signing for Howie Roseman and the Birds because it gives the Eagles seasoned talent at the linebacker position, where they are inexperienced other than Bradham.  Remember also that they lost their starting middle linebacker Jordan Hicks to free agency this offseason.
I think they're going to use Brown at the middle linebacker position on their regular three linebacker defense, then next to Bradham on their nickel defense  and he'll back up Nigel on the dime defense, but nobody knows right now.   When asked where he's going to play, Brown responded, " You just never know which position you might play… I've got to make sure I learn all three of them.  You never know what position you might play. You might play Mike (middle linebacker). You might play Will (linebacker away from tight end). You might be play Sam (linebacker to tight end side).  I've got to make sure I know the playbook inside and out before the season starts."
Brown has expressed relief now that he's not with the Redskins because he felt they were a divided bunch last year.  Now he is with a close-knitted Eagles team that emphasizes unity without divisions.  Here's how Brown described the Birds team.  "Nobody has a problem with anybody.  Everybody is cool.  Offense talking to defense.  This locker room is different from the locker room I came from.  There's no cliques.  It's one big clique."
Speaking of divisions, Brown had to patch things up with Eagles Pro Bowl right tackle Lane Johnson. The linebacker and offensive tackle had gone after each other on Twitter for the last couple of years, but they have quickly put that to the side now that they're teammates.  Brown said, "He was here last week.  I said let's sit down and a have a little pow-wow.   Me and Lane we talked….  I had to stand up for the boys. Nothing like some good competition."
I can tell already from observing his interactions with his teammates that Brown has leadership skills. He's an emotional player, who always wanted to play for a championship team. I think he will be a great addition to a team that's hungry for another title.
Brown said the reason things are different here in Philly as compared to Washington because, "We're here trying to win the ring".