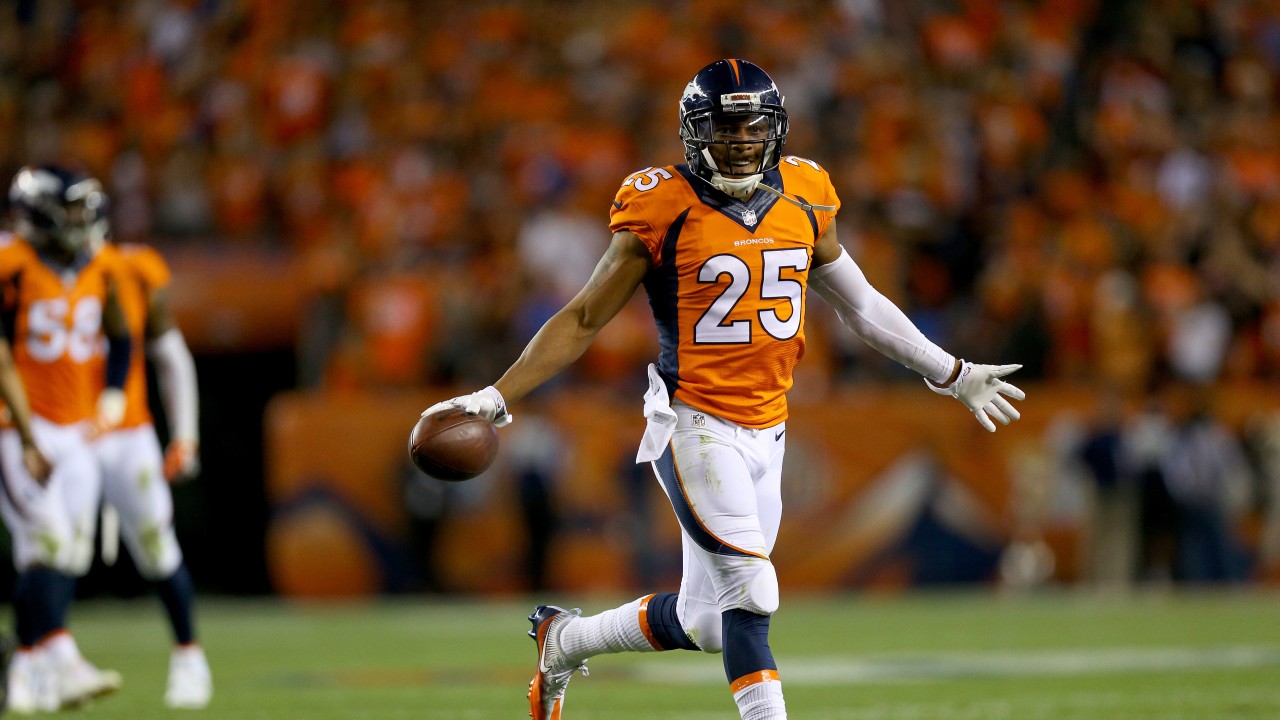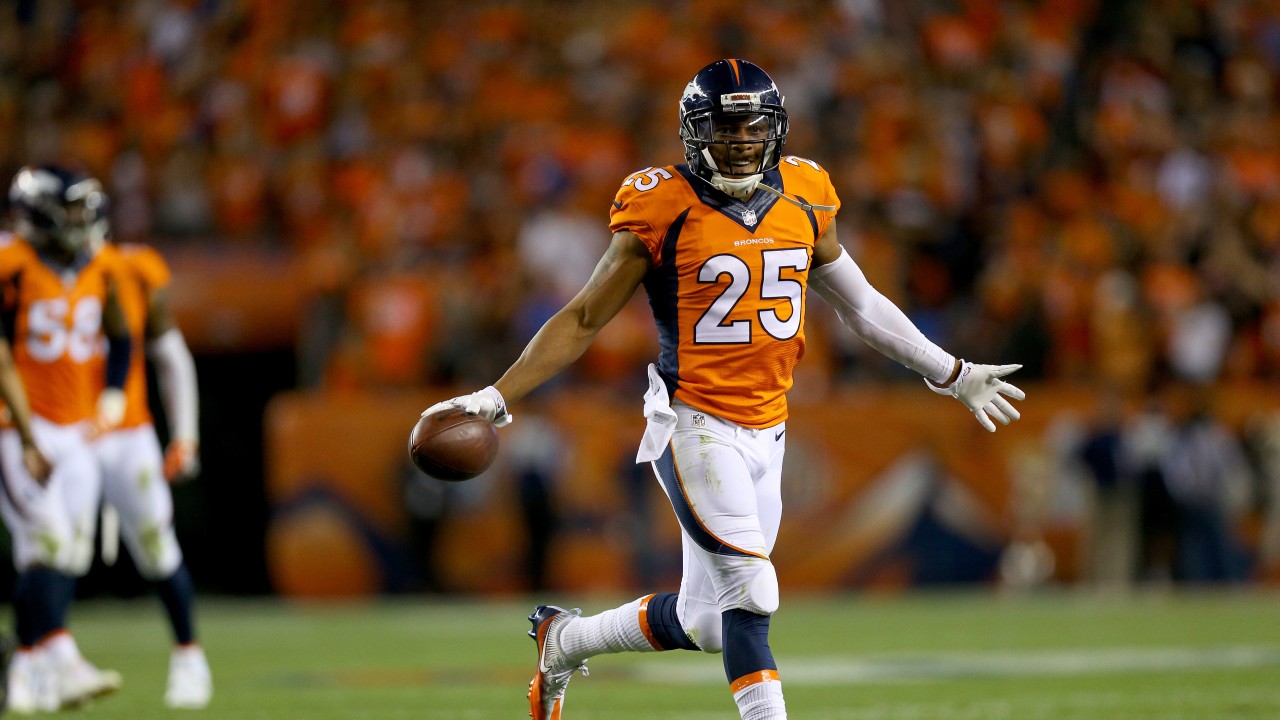 Photo by:  Justin Edmonds/Getty Images –  I guarantee you that the Eagles are going to trade for Denver Broncos cornerback (slot corner) Chris Harris before the NFL trade deadline.  I don't know the details of the trade, but it's going to occur.  I think he's a great fit for the Birds because he won't be an expensive acquisition in terms of draft picks and players, but he will be a fantastic addition to the Eagles secondary because of his competitive spirit.  The Eagles need him desperately because their cornerbacks must do a better job of competing for the football when it is in the air.  He is exactly what the doctor ordered.
In fact, it is a good trade for both teams because the Broncos have very little hope of doing anything this year and Harris, who is 30 years old won't likely be playing when Denver goes through they rebuild.  He's still one of the best slot corners in the NFL because of his speed, toughness, savvy and competitiveness.
Being a former NFL linebacker, I loved watching Harris and the Denver defensive crew take over the NFL during their Super Bowl year in 2015.   Truth of the matter is that they accomplished something that only a few defenses, like the 1985 Chicago Bears and the 2000 Baltimore Ravens have done.  They put a mediocre offense on their back and carried them to a Super Bowl title.  Harris was a key member of that team and they generated offense for their Broncos squad that year by stopping the opposing offense and scoring themselves by forcing turnovers.
In 2011, Harris was an undrafted free agent out of Kansas for the Broncos.  He starred on Denver's most recent Super Bowl Championship team at the slot corner position.  He knows what it takes to play dominating defensive football.  Harris and that Denver crew smother opposing offenses and almost dared them to even snap the football.  They were intimidating with a capital "I".  It's not easy with today's passing interference rules for a defense to carry an offense to a Super Bowl title.   The Eagles need to add a Harris-type of player to their football team especially on their defense.
This former Kansas Jayhawk knows about the importance of going after the football when it is in the air.  The one thing I want to see the Eagles cornerbacks start doing is going after the football when it is in the air and playing like it's their football.  It's anybody's ball, but you have to make "causing turnovers" your mindset, rather than I'm going to be beat for a touchdown .  If they make some quarterbacks pay for throwing the ball their way, the quarterbacks will be forced to respect them and it will slow down those passing attacks against the Eagles.
I love the way Harris goes after the football when it's in the air, or when he strips it out of the hands of a ball carrier.  He plays defensive football the way you are supposed to play it.   Harris has a streak of seven-straight years with multiple interceptions.  He is the only NFL cornerback who has picked at least two passes in each campaign since the 2012 season.  That would qualify him as a ball hawk and that's just what the Eagles need.