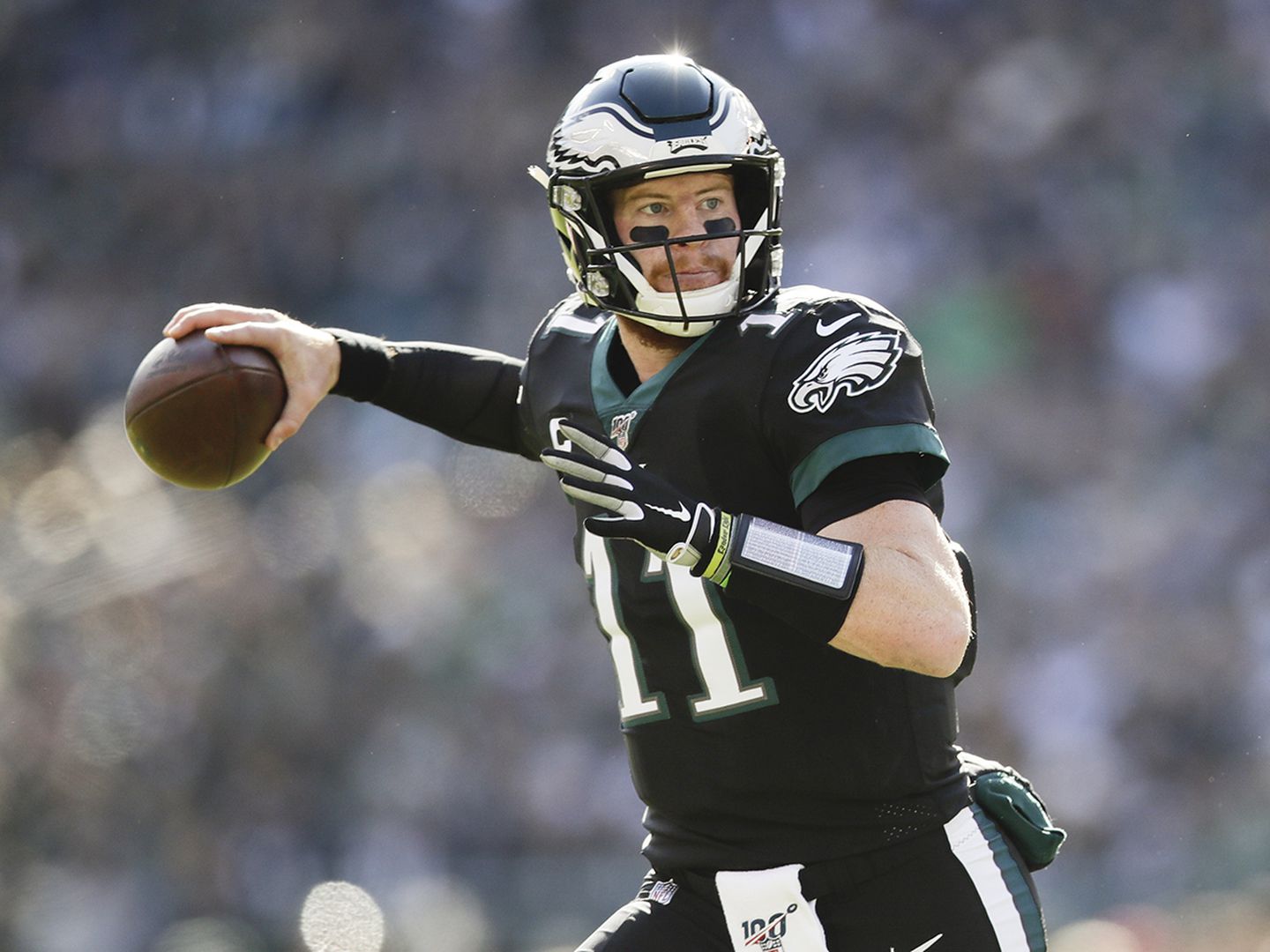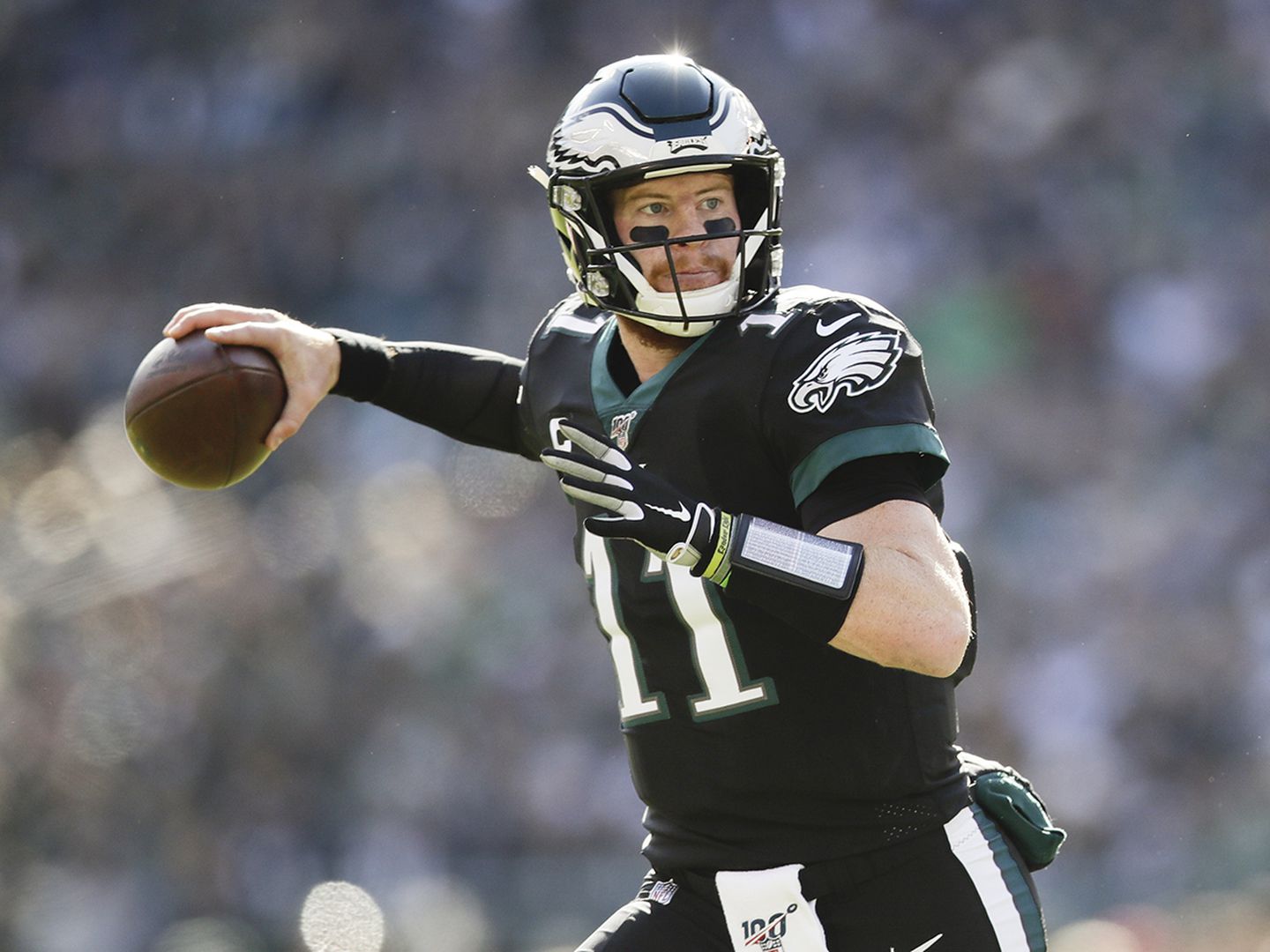 One of the big questions swirling around the NFL right now regards Carson Wentz and whether the Eagles will trade him this offseason.  There's talk about what teams would be interested and how much they would be willing to give up to acquire him.   What would Jeffrey Lurie and Howie Roseman demand for him?  It's unanimously agreed that the Birds would definitely be willing to listen to offers.  Yes the Eagles are sitting in the middle of a quarterback soap opera.
This is quite a time in "As The Quarterback Turns" because you have so many interesting plots developing.  One of the plots of course involves the report or reasoning that Carson Wentz wants out of Philadelphia.   ESPN's Adam Schefter says all the stories about Wentz being "arrogant and uncoachable at times" are true.  He says the reason we haven't heard anything from Wentz is because he's not on the same page with the team.  The highly regarding reporter tells us that he strongly believes that Wentz wants out of Philly.   I think that reasoning is feasible because there's no way in the world that he likes the way his reputation has been damaged by the reports.  Like Schefter the key to trading Wentz is what do you get for compensation.  If the Eagles can get a couple of first round picks because somebody believes Carson is their answer, then they need to say goodbye to him and let him go.
Wentz has to know that it could be a tough year for him in Philadelphia.  If he plays great football that can turn everything around, but he can't play anywhere near the way he played last year.  If he plays poorly he won't last long in Philadelphia, if the crowds are back in the stadium.   If Wentz plays poorly, he will be begging the Governor to continue the lockdown.  I could understand him not being enthusiastic about returning to the environment that has been created, but on the other hand a confident quarterback believes he can turn it around.
I'm sure Wentz didn't want to hear new head coach Nick Sirianni saying that there would competition at every position including the quarterback position.  I don't think Wentz wants to come in here and battle Jalen Hurts for the starting job after he has been regarded for years as a franchise quarterback.  "Franchise Quarterbacks" don't have to compete for their jobs in training camp.   That is beneath a "Franchise Quarterback".  From a team and coaching perspective, I think the Eagles quarterback job should be up for grabs because of the way Wentz played a year ago.  From Carson's perspective, the fact that they would not give him the starting job says they aren't sure  about him.   If you believe you have a "Franchise Quarterback", you name him the starter.   If you're not sure, you put the job up for grabs.
We have also heard from Donovan McNabb as to how he feels about what the Birds should do with their quarterback situation.  He says that he believes it is in the Eagles best interest to trade Carson.  With that we bought also heard from McNabb he says that he believes it's in the Eagles best interest to trade Wentz and probably Carson's best interest to be traded.
"Carson has no confidence in anybody in the organization to make the right decision for him because he feels everybody has turned their back on him", McNabb said during an interview. "Well, that's what usually happens when you don't play well or people in the organization start talking."
Malcolm Jenkins said that the Eagles were too easy on Carson during the time when both of them were with the Birds.  He said "they gave him too much leeway".   The former Eagles safety says they tried to protect his ego.  I concur that during his best year  he had a foot in his behind and that's probably the way he plays best, so they need to be tougher on him.
Even Peyton Manning could have a hand in what happens with Carson because according to a report, he was approached by Colts head coach Frank Reich and asked what does he think Indy should do about their quarterback situation.  Of course if Manning is high on Wentz, he could influence Reich to make a move to acquire number 11.  You know that Wentz has got to be high on Frank's list because during his time playing under the Indy head coach he had the best year of his career.   I do think that Indianapolis would be a good landing spot for Carson.  I think the city of Indianapolis fits Carson better than Philly.  I don't think Carson is comfortable playing under the constant swirling of heated conversations going on in Philadelphia.   I don't think he likes the bright lights that shine on you when you're the quarterback of the Eagles.
Another factor in "As The Quarterback Turns" is the interesting plot that's developing with Jalen Hurts and the new quarterback coach, Brian Johnson.  The new quarterback coach has known Hurts since he was four years old. Johnson played for Hurts' father, who has been a coach all his life and of course he coached his son.  As usual, Hurts always says all the right things.  He did the Super Bowl circuit on Tuesday and Wednesday.  The young quarterback says he has been building relationships with his guys meaning the receivers, tight ends and running backs whom he will be playing with next year.
This isn't a surprise to me because you see that Hurts did a better job than Carson last year of bonding with the guys who he will be playing with during the games.  They just seemed to have a better chemistry with Hurts the moment he went into the game.  Carson is going to have to work on having good chemistry with his receivers. and in fact all of his teammates.  That's part of your job as a quarterback.  You've got to work together.  Even if you are running the show, you still have to hear your teammate's perspectives.  You still must work with your guys meaning you can't be the kind of person that just dictates everything.  You must be willing to take input from your receivers and everybody else that you're playing with during the games.
I think Hurts can deal with the pressure of playing in Philadelphia.  He's very guarded about listening to the media.  The youngster has quoted his former coach at Alabama, Nick Saban, who tells the guys to not eat the "Rat Poison", which means whatever the media is talking about.  If they're saying something good it still doesn't help you.  It they're saying something bad, it you don't listen to it, it doesn't hurt you.  Hurts talked about not listening to the media whether they were saying good things about you or bad things about you.  I think a quarterback has to be tough-minded and disciplined enough to not focus on what is being said the Philadelphia media if it bothers them.   I saw Randall Cunningham get discouraged by it, as well as Donovan McNabb and now Wentz.  I don't think Hurts will let "Negadelphia" bother him.
We will keep you posted on "As The Quarterback Turns".