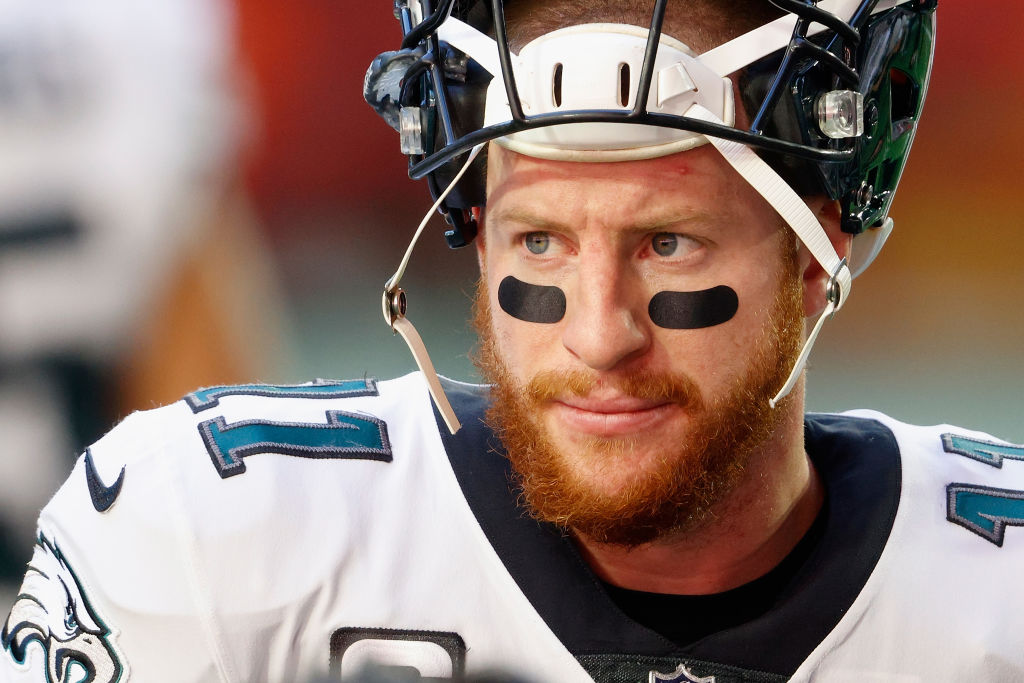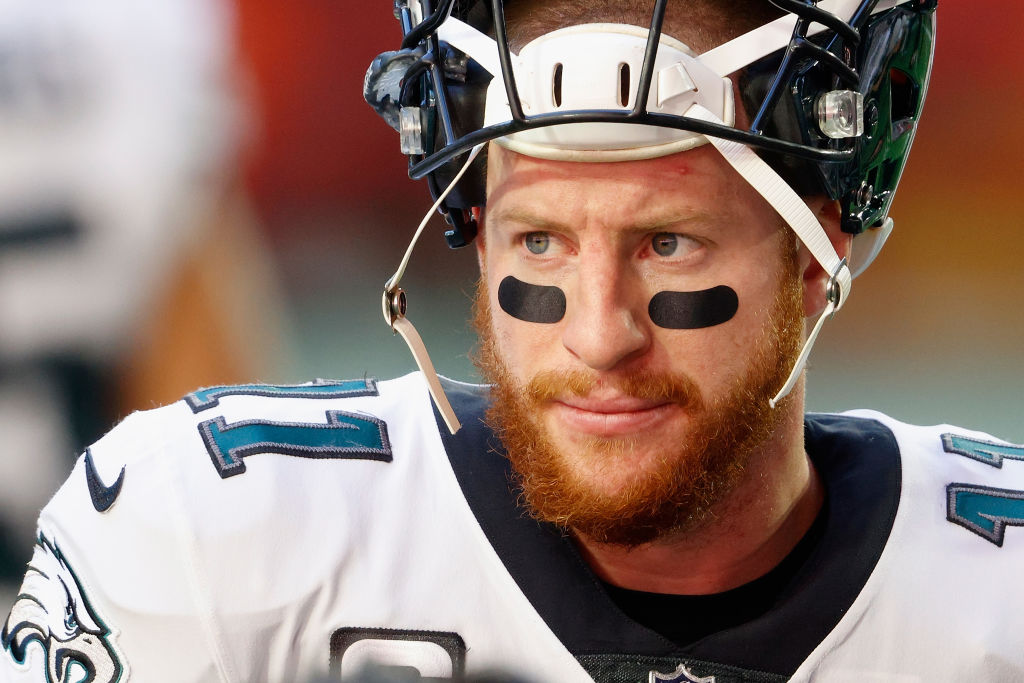 The Eagles have traded Carson Wentz to the Indianapolis Colts for a third round pick in 2021 and a second round pick in 2022 which could possibly turn into a first round pick.  I don't think it's a good deal for the Eagles.  It's something they had to do because Carson didn't want to go to Chicago.   It forced the Eagles to have to trade him to Indianapolis and it had gotten to the point where they had to make the deal or wind up being stuck with a reluctant Wentz for another year.
I don't see how you can be enthusiastic about supporting Carson Wentz with the way that he leaves town.  You know that he started crying when he was benched after he was playing horribly all year long.  Doug Pederson had to sit him down, but Wentz still moped about being benched.  He threw more interceptions than any quarterback in the NFL this past season.
He sat out the last game of the season and he hasn't said a thing since he was benched.  Why not stand up and admit that you played horribly.   His behavior for months has just came across like a spoiled brat.  I always was a supporter of Carson Wentz previously but with all the negative attitude that has come out has made me say,  GOOD RIDDANCE!!!
Don't let the door hit you in the butt on the way out.  He's definitely not a Philly guy because he doesn't have the mental toughness to be a Philly guy.  I hope for the best for him, but he needs to get tougher mentally.  He's going to be forced to be tougher in order to thrive in the NFL.  You've got to have mental toughness to be a good a leader, especially in a city like Philadelphia.  You're going to have to face criticism.
I want to ask him if he thinks he should have been benched last year.  Refusing to talk after he was benched makes me think he didn't think he should have been benched after being the worst starting quarterback in the NFL last season.  We didn't hear from him when Pederson was fired and we didn't hear from him with Sirianni was hired.
I'll be very interested in seeing how he plays because the Indianapolis situation is IDEAL.  They have a great offensive line along with good playmakers and a very good defense.  If he plays the way he is capable of playing or the way he did in 2017, he could lead them to a Super Bowl title.  I'll be very interested in seeing what style does he decide to play as.  Will he be the daring Carson who tries to run over linebackers or will he get the ball out of his hands and throw balls away when plays break down.  I will be very interested in seeing what he does.  In 2021, I will have one eye on the Eagles and the other eye on the Colts.
Indianapolis Colts head coach Frank Reich is the right guy to get Wentz back on stride like he was in the Super Bowl season.  I'll be interested in seeing whether Carson listens to Reich's guidance.  Will he throw check downs to the running backs or will he hang onto the football like he did here in Philadelphia?
If you look at the Colts and their division, they are just about already in the playoffs.  They have Jacksonville and the Texans (without start QB Deshaun Watson) in their division.  Tennessee is the only other good football team in the AFC South.  There will be pressure on Wentz to produce immediately and they won't be interested in excuses.  It's time to step up big fella and the entire NFL and the nation will be watching.