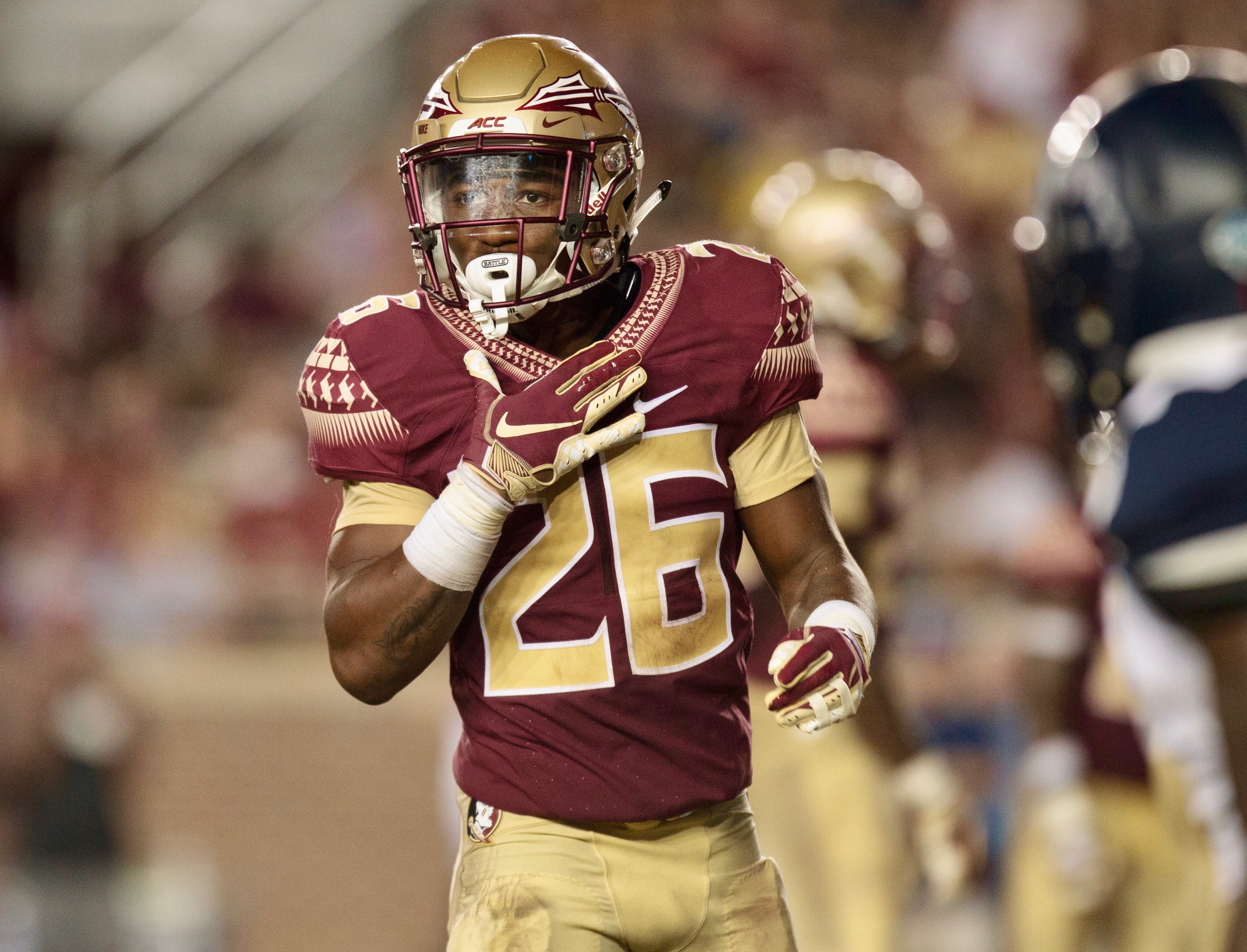 TALLAHASSEE, FL – SEPTEMBER 08: Florida State Seminoles defensive back Asante Samuel Jr. (26) checks with his coaches during the game between the Florida State Seminoles and the Samford Bulldogs at Doak Campbell Stadium in Tallahassee, Florida on September 8th, 2018. (Photo by Logan Stanford/Icon Sportswire via Getty Images)
First impressions, feelings of joy, that excitement can quickly fade over time.  In the case of the Philadelphia Eagles, it took a mere 24 hours for that feeling to kick in.  I'm not ok as an Eagles Fan with what went down on the second day of the NFL draft.  This was a full Howie show, the live footage of an Eagles top scout recognizing the cornerback from UCF was a named he begged the Eagles to select.  Why would their be a fist bump or high five, for Howie sticking to his board for a rotational defensive tackle and a 6th round pick from the Carolina Panthers?  For a second consecutive draft, the Eagles ignored the present needs of the team, the staring cornerback positions were not addressed.   Howie stuck to his board, a sacred value chart of numbers that he adores and one which has final say.
What message does that send to the starters on the roster and the team as a whole?  Imagine how a starting cornerback trio of Darius Slay, Asante Samuel Jr and Aaron Robinson would look with Anthony Harris and McCleod/K'von Wallace at safety.  The Eagles secondary would have been transformed and Howie could have done anything he wanted rounds 4-7, he would be talk of the turn, for all the 'right' reasons.  Instead, the Eagles added depth for the future and did so at two position groups the Eagles allocate 20.9% of their 182.5-million-dollar salary cap towards.
Is Howie making good business decisions?   I'm putting Howie supporters on the defensive stand since he felt like ignoring the starting secondary was the right call.