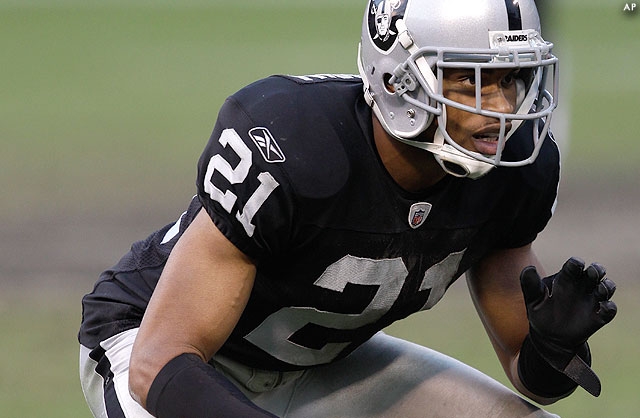 The 2010 NFL Season is now over in Philadelphia.  Despite not making it to Dallas for Super Bowl XLV, the Eagles overachieved this year.
Let's be honest.  Before the regular season started and Kevin Kolb was slated to be the starting quarterback, Philadelphia was expected to go 7-9.
Even after Michael Vick was announced as the starting QB, nobody expected him to be that good except for….well…..Michael Vick himself.
A 10-6 record with a wildcard appearance would be successful 2010 season when you look at the changes this team has made.  But, the goal is to eventually win a Super Bowl, right?
As exciting as Vick, DeSean Jackson and the rest of the offense were, nobody can deny the holes to fill on the roster.
Assuming a new Collective Bargaining Agreement is in place to end any discussions of a 2011 NFL lockout, the Eagles should be poised to make some big moves the next off season in pursuit of being considered a heavy contender again.
With the free agency guidelines hopefully back to normal (more unrestricted FAs) and the return of a salary cap, Philadelphia should be in great position after shedding many huge salaries during the 2010 offseason.
The Eagles also have nine draft picks (not including possible compensatory selections) for 2011.  How they use them obviously depends on the various performances this NCAA season.
These are many positions and players I think Howie Roseman and Co. should keep an eye on for next year.  The first one I'll talk about is cornerback.
Asante Samuel improved his tackling this season and the Eagles secondary without him is like night and day. Ellis Hobbs' career is pretty much over, but the right cornerback position needed to be addressed when he was playing..
Joselio Hanson is overpaid and one-dimensional.  Trevard Lindley has his work cut out to improve on his rookie season.  Dimitri Patterson looked great when he first took over as a starter, but he has proven he's far from a long term solution
Overall, the Eagles don't have a set in stone cornerback tandem for years to come.  At one time there was Lito Sheppard and Sheldon Brown.  Before those two there was Troy Vincent and Bobby Taylor.
Andy Reid would be wise to establish a new tandem.  2011 is expected to be a strong year for cornerbacks in the NFL Draft.  Just forget about Patrick Peterson or Prince Amukamara coming to the NovaCare Complex anytime soon.
Possible free agents
Johnathan Joseph (Cincinnati Bengals): It's hard to fathom the Bengals would be stupid enough to let Joseph walk, but he should've been resigned by now.  He'll probably get an extension once a CBA is in place, but his contract is worth monitoring.
Richard Marshall (Carolina Panthers): It's much more realistic to envision Marshall in midnight green than Joseph.  He has good size and is still in his mid 20s.  He was on a one year tender 2010 and it's unlikely he'll re-sign with the Panthers as a UFA.
Nnamdi Asomugha (Oakland Raiders): One of the top 3 corners in the league, Asomugha is going to command a boatload of money.  He'll be 30 in July, so I don't think Joe Banner is going to be willing to open the checkbook for him.
Draft Prospects
Brandon Harris (Miami): Harris is probably the best corner with the possibility of being drafted by Philly.  His man to man skills would fit in the Eagles defense. Harris is projected to be a mid to late first round pick.
Aaron Williams (Texas): Williams size (6'1", 195lbs) reminds me of Troy Vincent.  He should be available in the late first round.
Jimmy Smith (Colorado): At 6'2", 205lbs, Smith is almost as big as Bobby Taylor.  Man and press coverage are his strengths.
Curtis Brown (Texas): Brown is almost as good if not as good as his Texas teammate Aaron Williams.  The Longhorns have produced quite a few top-notched defensive backs the past few years.
Who would you like the Eagles to acquire?