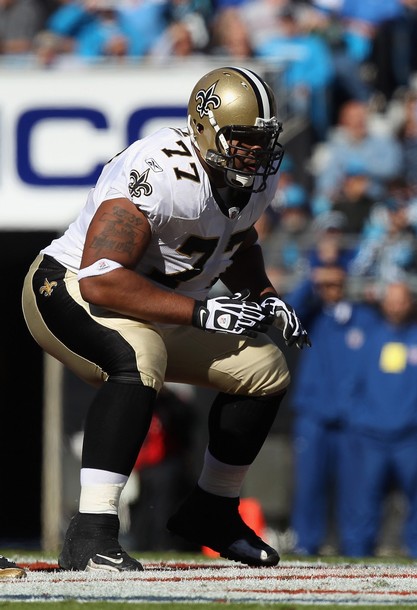 The past few years, the Eagles have entered the regular season lacking at a position they didn't prepare for and it proved to be key to their struggles.
In 2007, it was a punt returner. 2008, there was no true fullback.  Last season, it was two positions (free safety and middle linebacker) that doomed them.
In 2010, it was two positions again, one of which is the right guard position.  Stacy Andrews was far from the long term answer the Eagles envisioned him to be, which led to his trade to Seattle.  He was outperformed by to backups playing on one year tenders (Max Jean-Giles and Nick Cole).
This led to the Eagles trading with Arizona for veteran Reggie Wells.  While it looked like a good move at first, Wells was only active for eight games (starting one).
This off season, this position HAS to be addressed.  Who will the Eagles keep an eye on?  Whoever Philly acquires, they need to be able to start immediately and help stabilize that offensive line.  Here are a few guys who should be observed closely.
Potential Free Agents
Carl Nicks (New Orleans Saints): While the Saints would like to keep the Pro Bowler around, the question is can they afford to? They have a few other expiring contracts including left tackle Jermon Bushrod.  While Nicks will be a Saints priority, it's a situation worth monitoring.
Deuce Lutui (Arizona Cardinals): A 4 year starter in Arizona, Lutui's not a bad option if he were to become available.  He likely will be re-signed by the Cardinals, who traded Reggie Wells to Philly to ensure Lutui's spot.
Ryan Cook: Cook is likely to reach free agency if a new CBA is in place.  He hasn't proven he's a long term starter yet.
Draft Prospects
Mike Pouncey (Florida):  If you watched the Gators play this and saw Pouncey play at center, wipe that thought from your head.  His strength is at guard which is what he's expected to be drafted in the 1st or 2nd round pick
Orlando Franklin (Miami): Franklin can play tackle, but he's rated higher on scouting reports where he's listed as a guard.  Very durable, playing in all 37 games of his college career.
Marcus Cannon (TCU):  Cannon can play multiple positions and great size (6'5", 355lbs).  One concern is his ability to control his weight.
Benjamin Ijalana (Villanova): A South Jersey native, Ijalana started every game as a Wildcat at offensive tackle.  He's projected to be one of the top guards in the Draft
John Moffitt (Wisconsin):  Moffitt has ideal size (6'5", 322lbs) and experience starting at center.  He's currently projected to be drafted in the 3rd/4th round.
The Eagles like to draft versatile lineman (Todd Herremans and Shawn Andrews) and there will be plenty of them available in this draft.