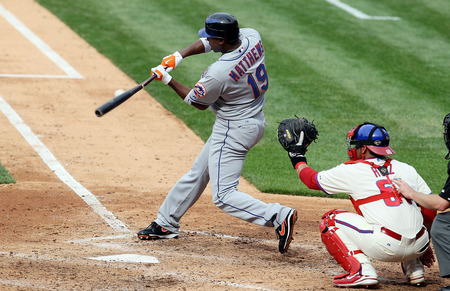 A source tells Jim Salisbury of CSNPhilly.com, that the Philadelphia Phillies could be interested in signing Gary Matthews, Jr. to a minor-league contract. If the two sides can strike a deal, the 36-year old would attend minor-league spring training.
Remember when the Anaheim Angels signed him to a five-year, $50 million contract? Yeah, that was a long time ago.
Matthews was with the Mets last year for 36 games and batted a robust .190. He was cut in June and later joined the Reds minor-league system.
Matthews' game has taken a beating lately. He is a career .257 hitter, but he's not going to hit anywhere near that in the majors anymore. And he can't run like he used to either. We'll see if they end up adding him, but I'd have to think it's a long shot that he ever sees the light of day in the bigs.