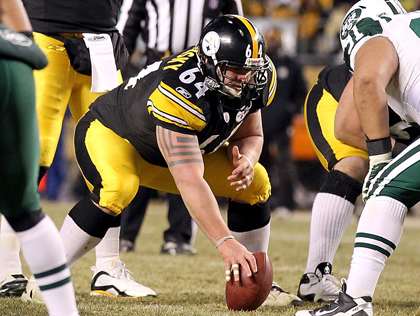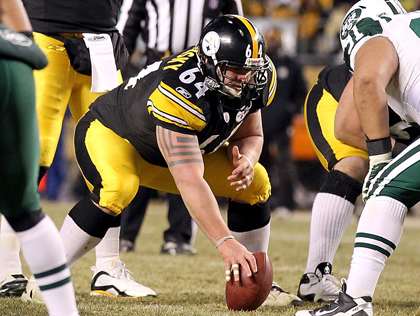 The Pittsburgh Steelers didn't surprise anyone when they put Maurkice Pouncey on Injured Reserve. Their star rookie center couldn't ride on a Ferris wheel right now, let alone play an NFL football game. This means that Doug Legursky will have to handle stud Green Bay Packers DT B.J. Raji.
The Packers have been saying that if they face Legursky that they wouldn't necessarily put Raji on top of him. I didn't believe them, and neither did Albert Breer of NFL Network.
He said, "no matter what they say," that they will test Legursky with a heavy dose of Raji.
"And they expect big things from B.J. Raji," Breer added. "I don't think Green Bay really believed (Maurkice) Pouncey would play."
I didn't either, and this could be the biggest matchup to watch in today's Super Bowl. If Raji destroys the middle of that Pittsburgh offense, it could be a tough day for the Steelers. And I say that as someone who recognizes that the Steelers have already won a Super Bowl with a lousy offensive line (2008).
Raji could have a huge impact on this game, even if his name isn't called a lot. The Steelers will most certainly have to give Legursky help with their guards. But, even if they bottle up Raji, how much effort was expended to do it? Now you have guys like Clay Mathews running around and causing problems.
I honestly can't wait to see how this plays out. I really believe that this little individual chess match could determine the outcome