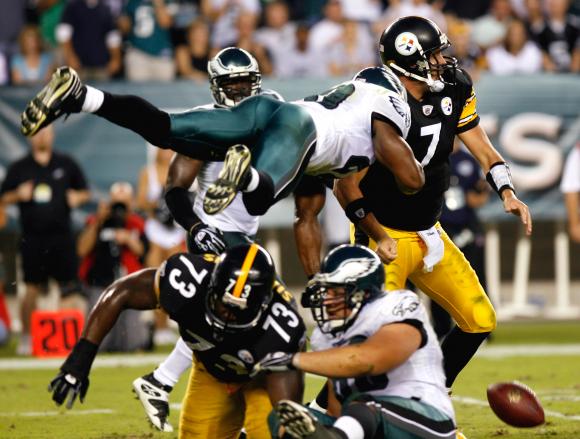 I"ve had arguments with people and realized that I was wrong and continued to argue even though I knew I was wrong because my pride didn't want to admit that I was wrong. That's the case now with Eagles President Joe Banner. I know it hurts, but there's no way
in the world that Banner can believe what he said on 610-WIP the other day.
Joe Banner is far too competitive to not admit that the statements he made and no where near being the truth.
Let's take a close look at what Banner said. Understand he said this after making a number of appearances and talking about how much everybody who works with the Eagles wishes they would have won a Super Bowl. He talked about the pain which all of them experience each they finish a season and don't win a Super Bowl.
He said the following statements after talking about how shocked he is that Andy Reid hasn't won a Super Bowl yet. How can you cry
and bemoan all that failure, then turn around and proclaim that you're as successful as the Steelers?
"Banner tried to assert that the six-time Super Bowl champion Steelers, who have appeared in three of the last six Super Bowls and won two of them, really aren't any more successful than the Eagles on balance, because they haven't made the playoffs nine of the last 11 years, or been to five conference championship games in the last decade, the way the Eagles have."
Despite the fact that he may pain him severely, Banner has to walk back what he said. Going to the playoffs or going to the Super Bowl and not winning it are miles away from winning it all. If you don't believe that, then go to Pittsburgh right now and try to find people who think they had a great season in 2010-11.
There's nobody celebrating in Pittsburgh and there was nobody celebrating in early 2005, when the Eagles lost the Super Bowl.
I understand that it hurts to get close and lose, but Banner is going to have to publicly walk back what he said.