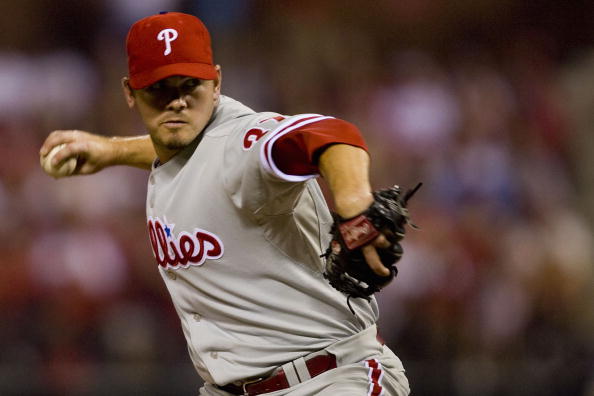 As of now, Chad Durbin is still looking for a job.
Despite being a valuable contributor for the Phillies' bullpen in recent seasons, Durbin may not be returning to Philadelphia, according to GM Ruben Amaro Jr, who stated "we're probably not going to re-sign [Durbin]" earlier this month.
Recently, Durbin has drawn interest from the Boston Red Sox; however, the Red Sox see Durbin as a starting pitcher. In his career, Durbin has compiled 75 major league starts, but none since 2007.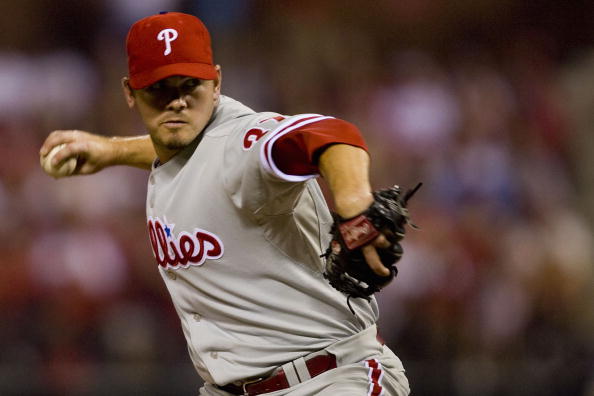 If Durbin wants to remain a reliever, the Tampa Bay Rays and Texas Rangers may be his best options as both teams have expressed interest in signing him, according to the MLB Network.
The St. Louis Cardinals, like the Red Sox, could make a push for Durbin in hopes that he would consider signing as a starting pitcher. The Cardinals, who had one of the top rotations a year ago, appear to have lost Adam Wainwright for the entire 2011 season after reports came out that his right elbow might require Tommy John surgery.
With four teams possibly in the hunt for Durbin, the Phillies' chances of bringing him back may be slim.
But the Philadelphia Inquirer recently speculated that Durbin could sign a minor-league deal to rejoin the Phillies for the upcoming season.
If the Phillies can re-sign Durbin, the bullpen would definitely improve, at least on paper. However, signing Durbin is not a 'do-or-die' situation for Philly, but it would be beneficial to the club if he did return.
Durbin is coming off a solid 2010 season in which he went 4-1 with a 3.80 ERA and 1.31 WHIP. He also recorded 63 strikeouts and 15 holds.