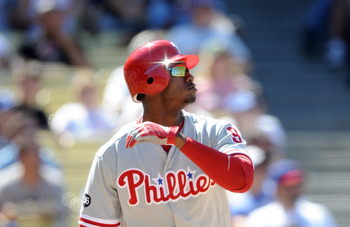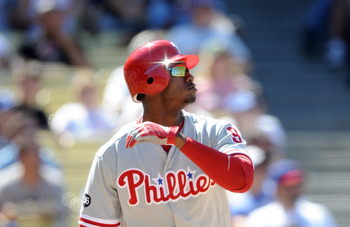 Coming into Spring Training, the number one question for the Phillies was who was going to replace Jayson Werth and his big right bat in right field.
The Phillies were hoping it was going to be Dominic Brown, the one prospect that the team refused to include in any trade while they were busy collecting Ace's like it was a card game. But while it is only 3 games into the Grape Fruit League for the Phillies, Brown has done nothing to win the job so far.
Brown has been up to bat more then any other member of the Phillies this spring, but has done the least with those opportunities. Brown has as many hits as me and you do this spring, managing only 2 walks for an on-base-percentage of .182 and a batting average of .000. Of his 9 at bats, 6 have ended up with him striking out, meaning that Brown has only put the ball into play only once this spring.
While Brown has done nothing to win the job this spring, Ben Francisco has done everything he could do send Brown back down into the minors to start the season. Out of all of the every day players this spring, Francisco has the highest batting percentage, averaging .571 so far. His slugging percentage is .667, over three times that of Browns. He also leads the team in RBI's with 4, and has been the only member of the Phillies to go yard so far this spring. Francisco also has a double and a triple in his 7 at bats.
Francisco also has another advantage over Brown: he is a right hand bat in a line up filled with lefties. Brown bats left.
There is still plenty of games to be played, and Brown is the man the Phillies want to win the job. But three games in, with Francisco swinging the bat the way he is, Brown needs to step up before he is sent back down.