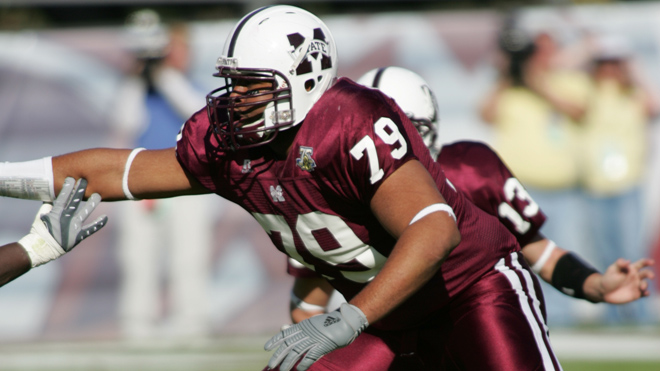 Let's take a look at the Mock Drafts which are popping up all over the place. You and I know that the Eagles aren't going to pick a cornerback in the first round. We know it's going to be an offensive lineman, but question is which one. I think it's got to be a guard, center or tackle, who is versatile and capable of playing at least two of those positions.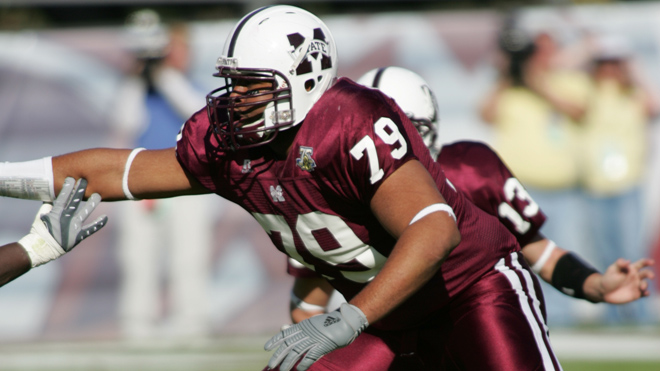 FoxSports.com has the Eagles taking a local product who shined yesterday at the NFL Combine, Muhammad Wilkerson of Temple. That is never going to happen because the Eagles have severe needs on the offensive line and at cornerback. They could upgrade at the defensive tackle position but this isn't the time to do it, so they won't.
ESPN.com
ESPN.com's Mel Kiper has the Birds addressing their need on the offensive line by grabbing big, physical Wisconsin offensive tackle Gabe Carimi in the first round. ESPN.com's Todd McShay also has the Birds taking Carimi in the first round. It isn't a stretch because he played some guard previously as well. You could slide him or Winston Justice into the guard position.
CBSSports.com
Pete Prisco of CBSSports.com Andy Reid and Howie Roseman grabbing Carimi. Chad Reuter of CBSSports.com has them taking Mississippi State offensive tackle Derek Sherrod. Rob Rang of CBSSports.com has the Birds meeting a need by grabbing Colorado cornerback Jimmy Smith. I don't see the Birds taking a cornerback in the first because it doesn't fit their habits in the past. From their history it's likely offensive tackle in the first round and cornerback in the second round.
Yahoo Sports has the Eagles picking offensive tackle Derek Sherrod of Mississippi State.

WalterFootball.com has the Eagles selecting big Wisconsin offensive tackle Gabe Carimi.

Scott Wright of DraftCountdown.com has the Birds taking Miami cornerback Brandon Harris:
Chris Burke of NFL Fanhouse has the Birds picking cornerback Jimmy Smith of Colorado at No. 23. Again we know the Birds aren't going to take a cornerback in the first round.

Wes Bunting of the National Football Post has the Birds the versatile center/guard Mike Pouncey of Florida. He would be the perfect fit because he addresses their most dire need and he has All-Pro level potential. If Pouncey is there they will take him but he probably won't be there because his twin-brother was drafted at number 18 and was an All-Pro in the first year. NFL player personnel people believe in bloodlines.