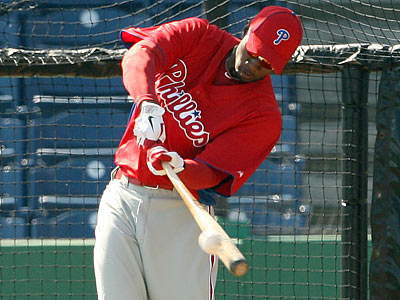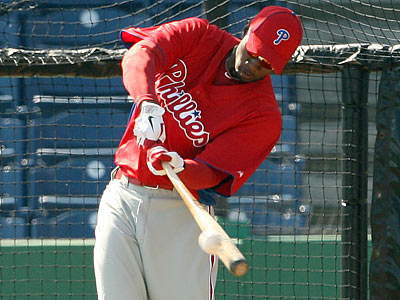 He wasn't hitting well, now he's incurred an injury which will sideline him from three to six weeks. Talented young Phillies outfielder Dominic Brown won't be starting in rightfield for the Phillies in the foreseeable future.
He's probably headed for surgery on his right hand, so it will likely sideline him for the rest of spring training and part of the early season. The timing couldn't have been worse talented outfielder.
Phillies General Manager Ruben Amaro Jr. says he spoke to him after the injury and as you would expect he's down.
He had come to training camp to win the starting rightfield job, but it hasn't worked out that way. The guy he was supposed to battle for the job, Ben Francisco, has been knocking the cover off of the ball, while he, Brown has been struggling.
Francisco is batting .421 this spring and had a single, double and long sacrifice fly. On the hand, Brown got his first hit of the spring today after going 0 for 16.
Amaro refused to say that Francisco had already won the job, but he didn't have to say anything with Brown headed to surgery and Francisco