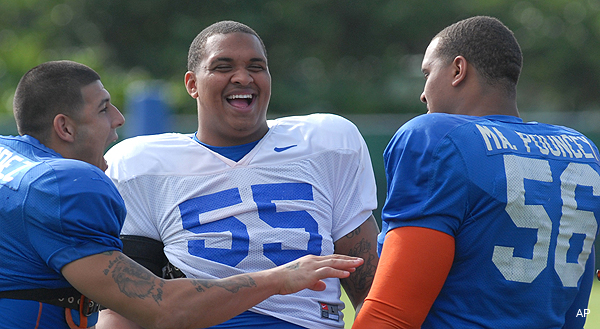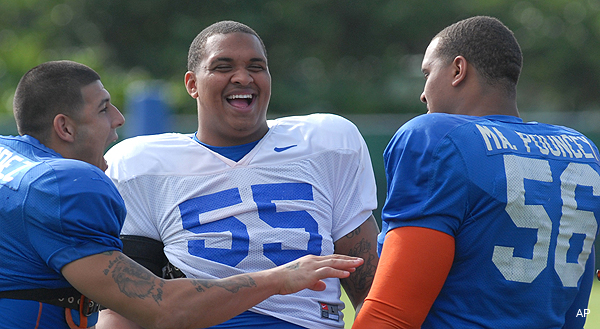 According to numerous reports, the quarterbacks, Blaine Gabbert from Missouri and Cam Newton from Auburn, are moving up in the estimation of NFL personnel people. Most of these teams near the top of the draft have quarterback needs. If Gabbert or Newton wins over any of them, they're going to be drafted very high.
The Eagles are going to have to wait and see who is left amongst the offensive tackles and guards available in this draft. I believe they're going to get a good football player, but they want to get a player who can play a couple of positions.
Here's the way I see things working out at this point.
1. Carolina Panthers – Blaine Gabbert, QB, Missouri
2. Denver Broncos – Marcell Dareus, DT, Alabama
3. Buffalo Bills – Cam Newton, QB, Auburn
4. Cincinnati Bengals – A.J. Green, WR, Georgia
5. Arizona Cardinals – Von Miller, OLB, Texas A&M
6. Cleveland Browns – Julio Jones, WR, Alabama
7. San Francisco 49ers – Patrick Peterson, CB, LSU
8. Tennessee Titans – Nick Fairley, DT, Auburn
9. Dallas Cowboys – Prince Amukamara, CB, Nebraska
10. Washington Redskins – Cameron Jordan, DE, California
11. Houston Texans – Da'Quan Bowers, DE, Clemson
12. Minnesota Vikings – Robert Quinn, DE, North Carolina
13. Detroit Lions – Jimmy Smith, CB, Colorado
14. St. Louis Rams – Corey Liuget, DT, Illinois
15. Miami Dolphins – Mark Ingram, RB, Alabama
16. Jacksonville Jaguars – Aldon Smith, DE, Missouri
17, New England Patriots – J.J. Watt, DE, Wisconsin
18. San Diego Chargers – Nate Solder, OT, Colorado
19. New York Giants – Gabe Carimi, OT, Wisconsin
20. Tampa Bay Buccaneers – Ryan Kerrigan, DE, Purdue
21. Kansas City Chiefs – Akeem Ayers, OLB, UCLA
22. Indianapolis Colts – Tyron Smith, OT, USC
23. Philadelphia Eagles – Mike Pouncey, G/C, Florida
24. New Orleans Saints – Phil Taylor, NT, Baylor
25. Seattle Seahawks – Anthony Castonzo, OT, Boston College
26. Baltimore Ravens – Leonard Hankerson, WR, Miami
27. Atlanta Falcons – Cameron Heyward, DE, Ohio State
28. New England Patriots – Allen Bailey, DE, Miami
29. Chicago Bears – Ben Ijalana, OT, Villanova
30. New York Jets – Rahim Moore, S, UCLA
31. Pittsburgh Steelers – Adrian Clayborn, DE, Iowa
32. Green Bay Packers – Aaron Williams, CB, Texas