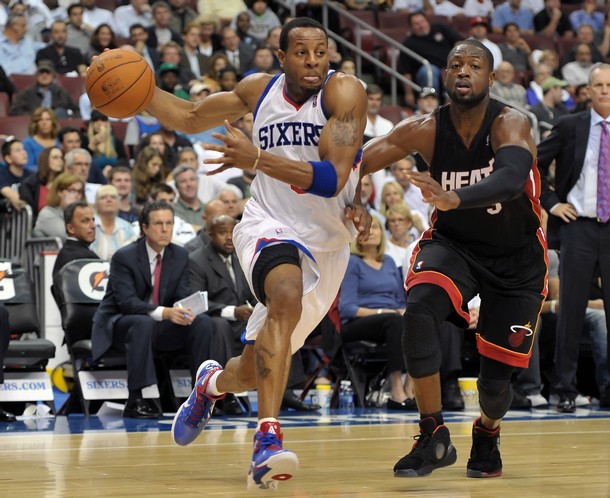 For the better portion of two seasons the athlete in Philadelphia sports fans were lining up to drive out of town has been Sixers forward Andre Iguodala. Iguodala, who is in his 7th season in the city is averaging 14 points, six rebounds. and 6 assists, this season, his career numbers are similar (16/6/5).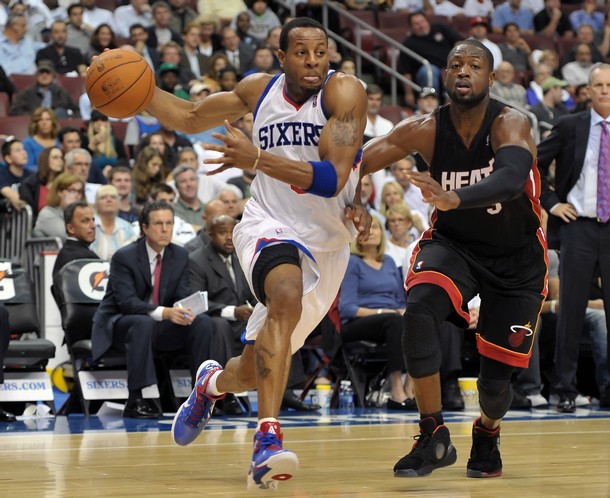 The knock by many on Iggy is that he isn't a consistent scorer and his numbers and at times his performances don't reflect that of a player that is in the midst of a six-year $80 million dollar contract (signed in 2008). To his credit Iguodala has been the best defensive player on a team that until this season has been on of the NBA's worst. It doesn't help that he has endured five coaches in seven seasons. In his seven seasons he has played in the postseason only three times.
The problem has been that Iguodala ISN'T a number one – has never been. He's what they've said he's been since he came into the league – a stat filler, a glue guy, who will do things that don't always show up in the stat sheet. This isn't to say that he isn't a leader or a key guy in the locker room, but don't expect him to take over a game the way say Kobe Bryant or LeBron James would.
The bigger problem has been that his previous coaches have tried to get him to do just that. And while he may have been the key cog in the regimes of Maurice Cheeks, Tony DiLeo and Eddie Jordan, he's not a dominant scorer who can't be stopped.
There was a time when I was on that same wagon of comparing Iguodala to the Kobe's, LeBron's and Wade's of the league. I figured
for that kind of coin we needed more production from him. Obviously, I was wrong too.
Doug Collins' scheme focuses on sharing the ball and help defense, which both play to Iguodala's strengths. In addition, despite Iggy's scoring numbers being the lowest since his second season, 14.2, he;s averaging career highs in assists, 6.4, and triple-doubles, 3, including two in the last 10 days.
Most importantly, the Sixers are in the middle of the playoff hunt while playing some of the best basketball that we have seen in some time. They're doing it without Iguodala carrying the bulk of the load. Collins' feelings for Iguodala were no more evident than at the trading deadline when all offers for Iguodala were shot down.
During the Sixers recent run to and beyond the .500 mark Iguodala has been the catalyst for the Sixers as they have beaten some of the NBA's best teams. This is a Sixers team that has been in just about every game this season. Collins, Iggy and the rest of the gang are winning back fans and in due time I think you're going to see more Sixers fans making their way to the Wells Fargo Center because of the team's unselfishness and constant effort.
Those two qualities happen to be in areas of basketball which Andre Iguodala excels.