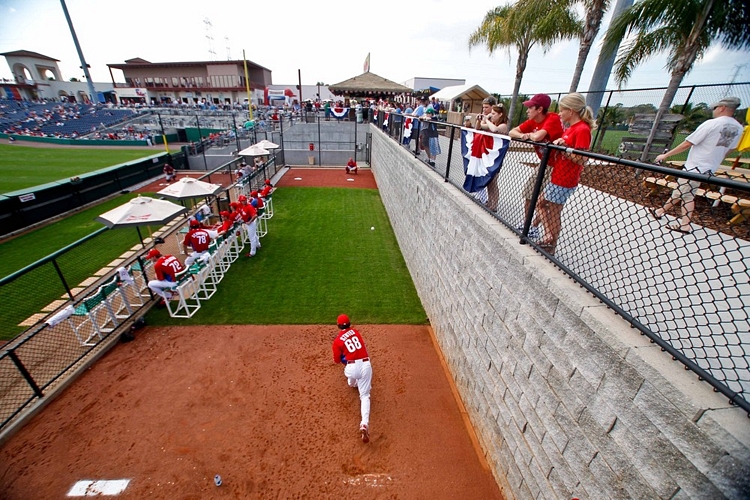 There's a new name on the Phillies radar. Relief pitcher Mike Stutes has done nothing but impress the Phillies throughout Spring Training, and is rising from being an unknown to a serious contender for a position in the Phillies bullpen.
Stutes has allowed just one run in 10 innings during Spring Training. Even more impressive, Stutes has given up only four hits, and walked just one batter. He has also struck out 12 batters. Stutes made his most recent appearance against the Minnesota Twins, and
faced a top notch major league lineup (a lineup that featured the likes of Justin Morneau and Jim Thome). Stutes showed he was up to the challenge by pitching three scoreless innings.
When his career began in the minor leagues, Stutes began his career as a starter. Stutes didn't have success in that role, posting an ERA of 4.26 in 2009. Last season, Stutes was converted to a reliever and went 7-1 with a 3.42 ERA, spending time in both Double-A and Triple-A.
Stutes has the ability to go multiple innings out of the bullpen, a trait that made former Phillie Chad Durbin valuable to the team during his time in Philadelphia. The Phillies need to find a player who can fill Durbin's old role, and Stutes has given himself a chance to be that guy.
Now that Stutes has put himself in the running for a roster spot, the question is how would the Phillies fit him on the roster? Brad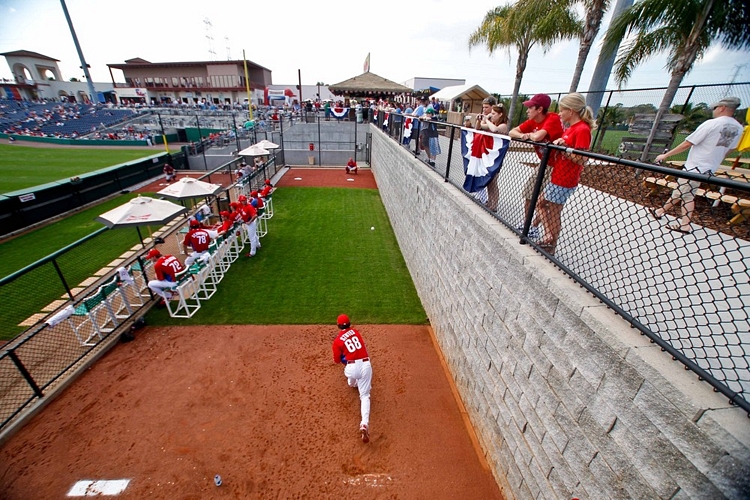 Lidge, Ryan Madson, Jose Contreras, and J.C. Romero are all locks to be in the bullpen on Opening Day. Danys Baez got off to a rough start this spring, allowing five runs in two thirds of an inning, but since then has thrown five scoreless innings, helping his case to remain on the roster. The Phillies may also keep Antonio Bastardo out of necessity, just to have another left handed reliever available.
The decision may come down to keeping either Stutes or Kyle Kendrick. The Phillies had hoped that Kendrick would be able to fill Chad Durbin's role in the bullpen, but Kendrick has been unimpressive this spring, allowing five runs in nine innings. Kendrick has never shown that he can be a suitable option out of the bullpen.
Remember in the NLCS last season, the Phillies opted to go with Roy Oswalt out of the bullpen in an emergency situation before letting Kendrick anywhere near the mound. If Kendrick can't contribute as a reliever, the best thing to do would be to have him start the season in Triple-A. Kendrick would be able to stay stretched out as a starter in case the Phillies have an injury to one of their
starters at some point in the season.
As Opening Day gets closer and closer, Stutes continues to impress the Phillies. If he continues to pitch at the level he has pitched at so far, it will make it tougher and tougher for the Phillies not to find a way to include him on the Opening Day roster.