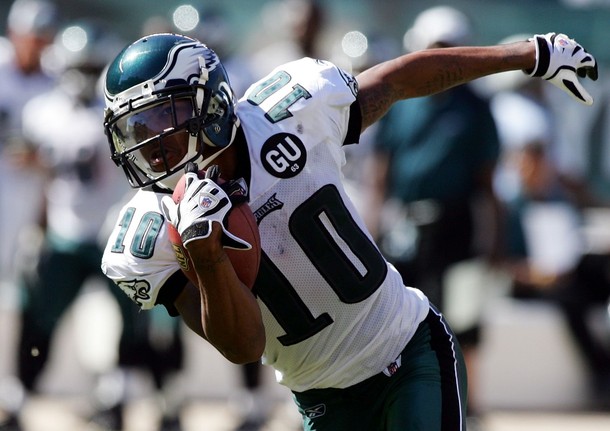 I know the Eagles will have an unhappy wide receiver on their hands when DeSean Jackson gets the chance to read the article about head coach Andy Reid's comments about him on Philly.com today.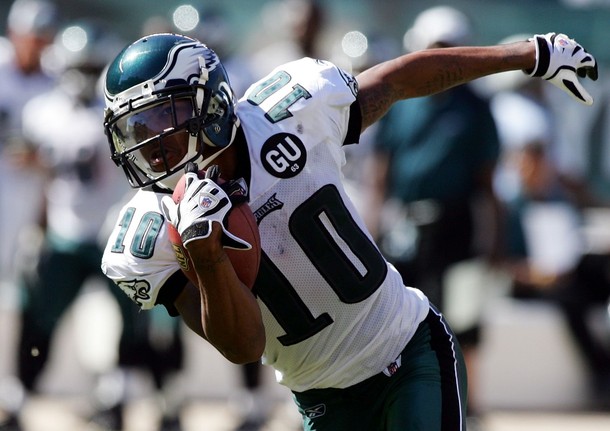 Reid was asked what I thought would be a "no-brainer" about whether he believes Jackson would be signed to a multi-year extension if the league had a new CBA in place. Surely Reid would be enthusiastic about signing the two-time Pro Bowler to additional years, but instead the head coach poured water all over the prospects.
"We'd have to talk about that," Reid said. "We'd have to look at that. That's a what if. I'm not into the what ifs. There are a lot of things that go into that that you have to look at."
Maybe he's refraining from saying anything positive about signing Jackson as part of the negotiating before the negotiating, but I could understand the diminutive wide receiver being upset by Reid's answers.
Number 10 has been producing and biting his tongue for a couple of years now.
Jackson, who was drafted in the 2nd round out of Cal, was told last year by the Eagles to wait another year and he would be taken care of. He's waited another year, gone to the Pro Bowl again, yet Reid seems to be stuttering about a new contract for the wide out.
"Yeah, I like him," Reid said. "I don't get into all that. I don't get into all the contracts and talking about all that stuff, that's just not the way to go. I try to talk to the person or the agent, and go from there."
Reid's comments will be nothing about nothing if the Eagles step up and get serious about extending Jackson's deal, if and when an injunction is rendered on the NFL. I know they're going to use the size and concussion issue against Jackson, but we'll see.