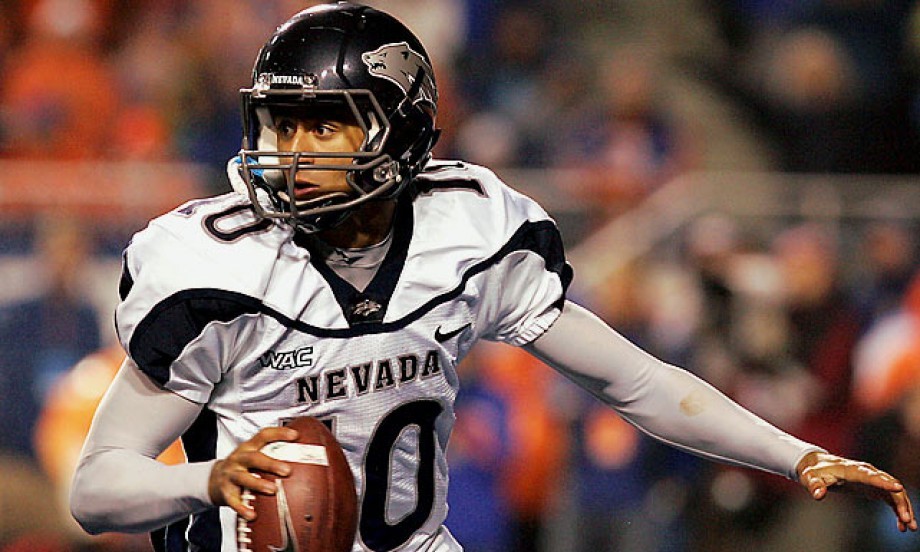 You've got to admit that Eagles head coach Andy Reid knows something about developing quarterbacks. He also knows how to promote them to other teams and eventually trade them for top round draft picks. It seems that Reid is looking at this draft and trying to find the next quarterback to develop.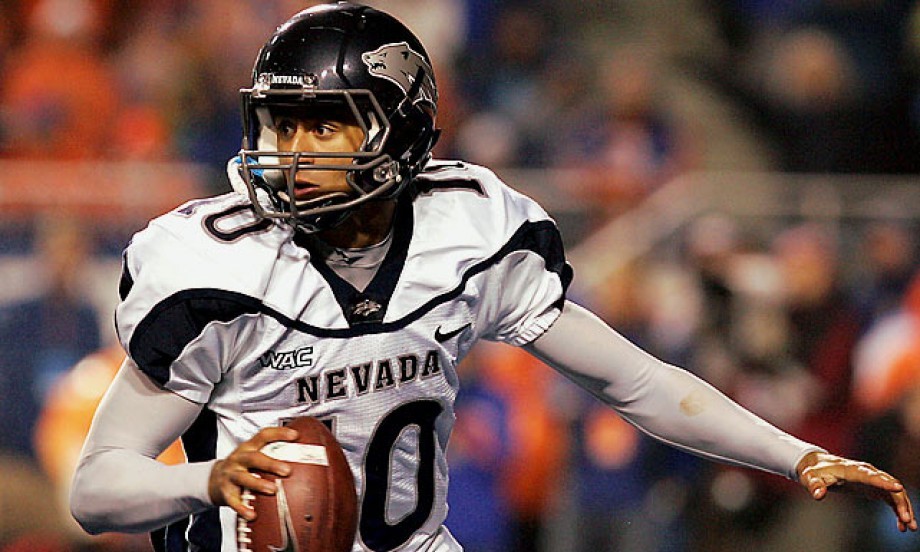 The Birds might be carrying out the theory that you draft a quarterback every year. You develop them, so you always are in a position where you have a valuable young player to trade for draft picks. NFL teams are always in need of good young quarterbacks.
Last week the Birds had the quarterback, who ran the fastest 40-yard dash time at the NFL Combine , Virginia Tech's Tyrod Taylor, visiting the Nova Care Complex.
Yesterday they worked out another talented and promising young quarterback. I'm talking about Nevada's Colin Kaepernick, who ran the second fastest time for a quarterback, 4,53, at the combine. He's much taller than Taylor and is expected to go in the second round. Kaepernick is 6'5″ and weighs 233 pounds.
I like this young man's game. He seems to have a feel for the game, is calm under pass rush pressure and he's got a great arm.
Many of the scouts who were at this year's Senior Bowl felt he was the best quarterback there. Washington's Jake Locker was in attendance but Kaepernick was head and shoulders better than Locker. I think the Nevada quarterback is going to be successful in the NFL, as long as he goes to a place with quarterback coaches who are good teachers. They can't expect him to jump in there and get the job done, they must develop him.
There's not a better quarterback development situation than here in Philadelphia. Say what you will about Andy Reid not being able to
win the big one, but you must admit that he knows how to develop a quarterback and get the most of out of them. Kaepernick might not know it, but coming to Philadelphia would be an ideal situation for him. He could sit and learn.
Kaepernick was playing in a version of the spread offense college, so he needs to learn the Pro game. You have to be able to read both sides of the field in the NFL, as compared to the spread offense which involves reading one-side of the field. The defenses you see in college are much simpler. He needs to be taught properly.
There's no question that this young man has exceptional talent, but the key will be his development. I don't think that it's a coincidence that the Birds brought Taylor in last week and Kaepernick yesterday. They saw something in them that peaked their interest.
I don't think the Birds will get a shot at Kaepernick because he'll likely be selected in the second round, but they'll evaluating him just in case. If he stays on the board to the third round, Reid might be so tempted that he'll have to grab him.
They could get Taylor much later, so don't be surprised if the Birds grab him in the fifth, sixth or seventh round if they haven't drafted a quarterback already.