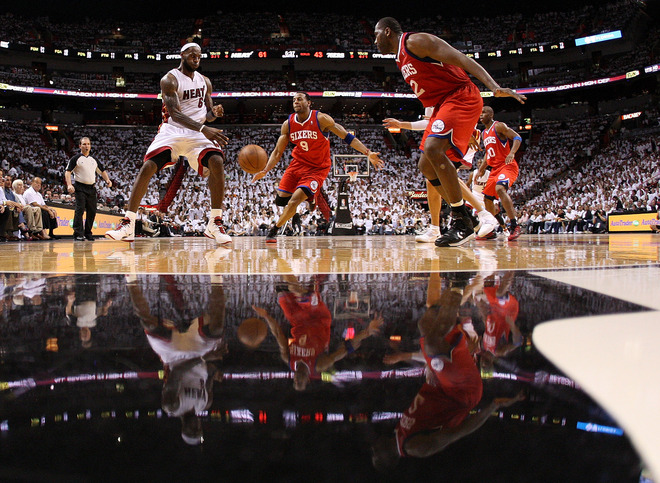 Do you remember that tremendous start the Sixers had in the first game of the series versus the Miami Heat? That seems like a very long time ago with Philly now in a 2-0 hole after a 94-73 loss to the Heat.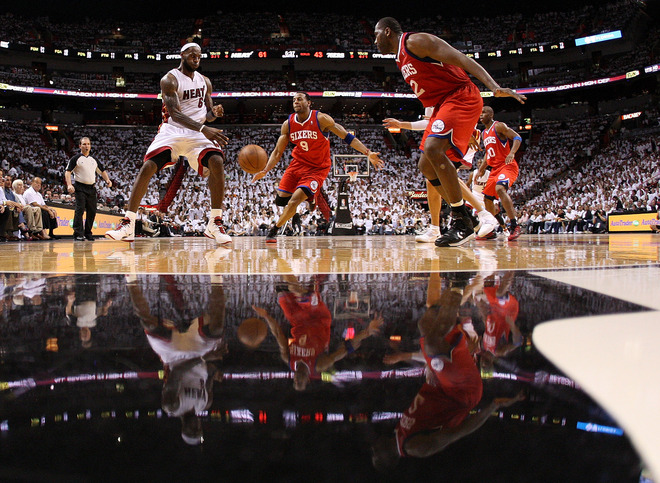 The Sixers were in over their heads last night and the Heat put a vice grip on them in Miami. It was as simple as that. They could only score 31 points in the first half. Yes you read that right. They only scored 31 points in the first half and they had to rely on rookie disappointment Evan Turner to score 10 of those 31 points.
As you can see by the final score, it didn't get a lot better in the second half as they tallied 42 with the Heat just going to through the motions as they let the time run out with their scrubs on the floor.
You can see that the Sixers don't have quality outside shooting to win anything going forward. The core of this team must become better shooter from outside and they've got to acquire a number of good shooters in order to overcome this problem.
They shot only 34.2 percent for the game and you have to give credit to the Heat's defense for playing a tremendous game. They contested all of the Sixers' shots in the paint. They blocked shots and intimidated the Sixers, while daring them to make their outside shots.
Doug Collins hit it on the head after the game. "If we don't run, it is going to be very difficult for us to score against this team," he said. "That is the makeup of our team."
In other words, he was saying we can't shoot from outside. The Heat knows that the only guy they must contest from outside is Jodie Meeks. Everybody else can't shoot from outside the three point line to bother them. That's why they got into the zone in the first game and that's why the Sixers saw again yesterday.
Guess what, they're going to be playing some zone on Thursday against them.