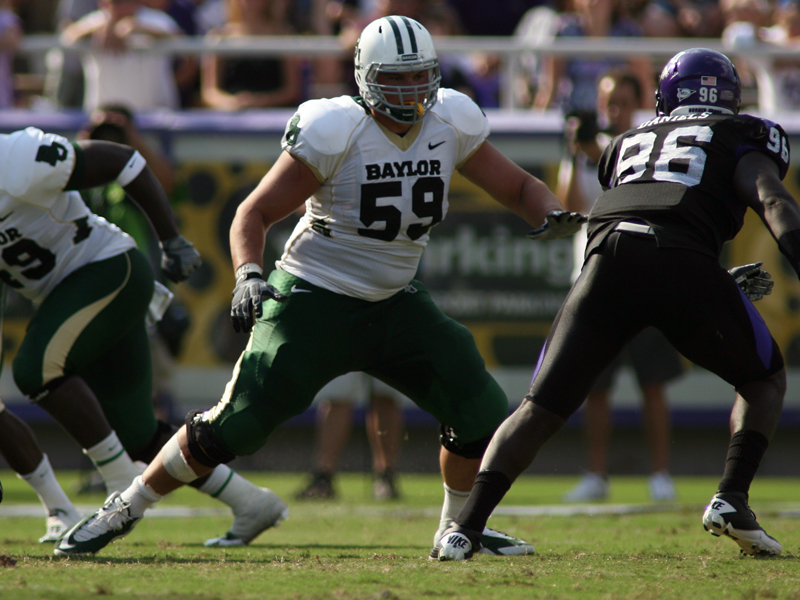 I must admit that I was shocked that the Eagles selected Baylor right tackle, Danny Watkins with their first pick to come here and play right guard for this football team. Howie Roseman was obviously blowing smoke when he said the offensive line is deep in this draft.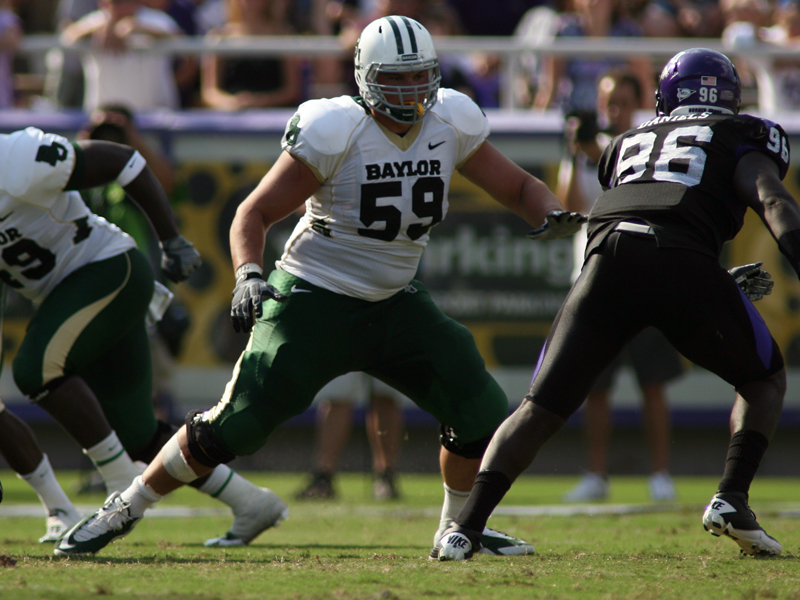 How could they draft a right guard with their first pick despite the fact that their defense was historically bad at keeping teams out of the end zone?
There were a number of outstanding defensive players still on the board when the Birds picked, but the Eagles grabbed a 26-year-old fireman, and former hockey-playing Canadian. Watkins who will be turning 27 before the season, starts has only a few years of playing before he's reaches the magical age of 30.
Watkins has a mean streak and he can be a dominating player.I think he's a good football player and will do a good job at the right guard spot for the foreseeable future, but that's not the point. The point is that we need immediate help on the other side of the football.
How do you explain the team not addressing a more pressing need on their defensive line? There were numerous defensive studs still on the board. What about Cameron Jordan, or Cameron Heyward or Da'Quan Bowers or Jimmy Smith?
Yes, they needed help at right guard, but why couldn't they have gotten a good right guard in the third or fourth round. You've got to
be big and strong to play guard, but unlike at the offensive tackle position, you don't have to be an outstanding athlete.
If the Eagles were a running team that needed a monster at offensive guard like Shawn Andrews used to be, I could understand using a first round pick on a right guard, but the Birds don't run the ball. All this guy is going to do is pass block and get out in front of screens.
Pass blocking at the guard position isn't the toughest job to do. Most of the defensive tackles in the league can't rush the passer. That means we used our first round draft pick to come in here and pass block defensive tackles, who can't rush the passer.
I thought they needed to get some defensive help with that pick. This defense can't rush the passer and I don't care who is coaching
these guys, they can't rush the passer.
The Birds are trying to sell all us on the belief that new defensive line coach, Jim Washburn is going to make everything better. Am I mistaken or did Tennessee head coach Jeff Fisher get fired last year despite the fact that Washburn was his defensive line coach?
We know that Trent Cole is going to start our fast next year, then get worn down and run out of gas. Juqua Parker will also start our strong then run out of gas sooner.
When the playoffs come around, the Eagles defense will enter it without a pass rush and we will be experiencing the same disappointment we have dealt with for the last decade.