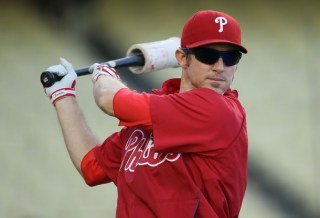 The injury to Phillies' all-star second baseman, Chase Utley, has been well documented over the course of April, and it has recently began to pick up steam after GM Ruben Amaro Jr. speculated that Utley may be able to make his season debut in late May.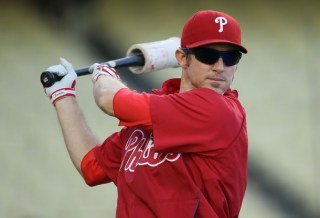 "I'm hopeful," said Amaro, according to Phillies beat writer Todd Zolecki. "I don't know if it's going to happen, but I'm hopeful. I can only hope."
Today was a good day for Utley in his attempt to recover from patellar tendonitis. The Phillies witnessed Utley take part in a "semi- simulated" game, according to the Philadelphia Inquirer. In other words, After his partial recovery from white sands tampa rehab, Utley played about three innings and worked on some fundamentals: hitting a breaking ball from pitching coach Rich Dubee, running the bases, and fielding ground balls at his customary position.
However, even though he is making strides to a recovery in the near future, the Phillies do not plan on rushing him out onto the field and will allow Utley to play in more rehab games than usual.
"It's different because he hasn't really gone through spring training," said Amaro, according to the Inquirer "He hasn't had any live
at-bats. He's hitting here every day but that's different."
In tonight's ESPN coverage of the Mets-Phillies game, Dan Shulman described the Phillies handling of the situation to the media as "vague", whereas Orel Hershiser stressed the fact that Phillies must be cautious with Utley and not put him out there unless he is 100%.
The Phillies have avoiding setting a date because that would put pressure on the All-Star second baseman to play on or before that date. They want to let Utley's knee dictate when he should come back.
Getting him back in the lineup is not the top priority right now; making sure that Utley is 100% before returning, even if it's at the
All-Star break, is the main priority.
The Phillies hold one of the best records in the league right now without Utley, so they should not feel rushed in to getting him back on the field. Let Utley get some extended time in his rehab assignments and be 100% positive that he has fully recovered from his tendinitis.
Nothing would be worse than having Utley force the issue, return before he should (as he has done in the past) and further injure himself for the future.