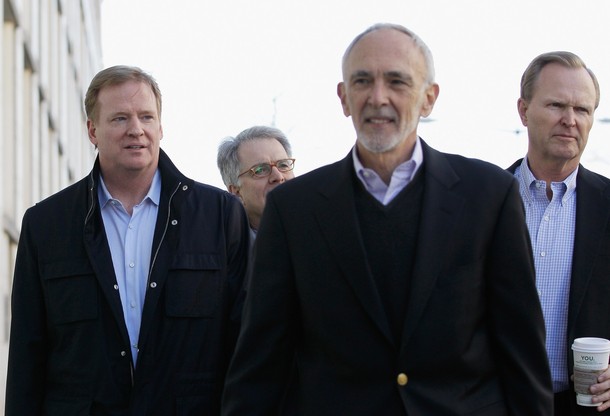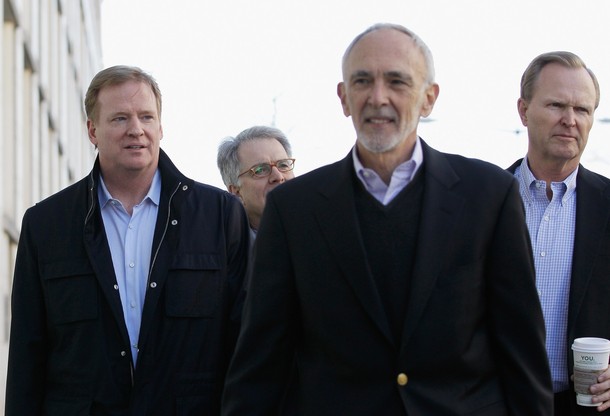 Don't plan on seeing any NFL football anytime soon. I don't think there's a chance the impasse is solved until the parties involved are on the verge of losing some money.
The NFL owners got a victory yesterday, as the three-judge panel of the 8th U.S. Circuit Court of Appeals ruled that their lockout can continue until June 3rd, when they get the chance to argue their case again.
The two judges who agreed to let the lockout continue will also hear the June 3rd case, so the owners are in position to lock the players out for the entire summer.
The players are owners are currently in court-appointed mediation which is getting nothing done. ESPN's Sal Paolantonio reported yesterday that they're making progress in the mediation, but it was shot down a short time later yesterday.
NFL fans it looks like we're headed for a long and drawn out lockout, which will probably back up the season.
I had heard that NFL analyst Cris Collingworth has predicted that the season won't start until November.
The players are in a tough position because they may have to face the possibility of not playing games this season and therefore not being paid. How long can the players stay together without cracking?
How long can the players resist the urge to attack their leader, DeMaurice Smith? Smith maintained his confidence after the ruling yesterday, saying, "Right now our guys are working out for free, because they dig the game".