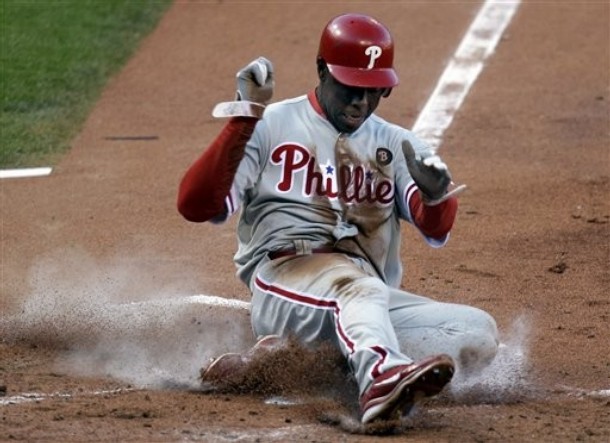 The Phillies will take the field tonight in danger of losing four games in a row, which is something we didn't think could happen with this club and their group of outstanding starters.
Last night, the Phils hitters continued to struggle scoring runs, as they absorbed another loss, this time it was 3-1 to Cardinals. They managed only five hits against Jake Westbrook, who entered the game with a 6.92 ERA. The team's starters continue to know that they have little room for error each time they take the ball.
"We haven't been hitting the ball for quite a while," said Phillies manager Charlie Manuel. "But at the same time, we were getting hits in those close games — when our pitchers pitched close games like this — we were getting hits at the right times and we were getting enough guys on and we scored enough runs to win the game. Right now, we're not scoring."
The Cardinals walked Ryan Howard three-times and may have started a trend which might continue. Avoid Howard by walking him and dare any of the other Phillies to beat them. The Phils continued to be the only team in Major League Baseball with their two corner outfielders, Raul Ibanez and Ben Francisco batting less than .230.
Francisco did drive in the Phils only run by singling in John Mayberry, who continues to start in centerfield, until Shane Victorino returns from a hamstring injury.
Ace lefthander Cliff Lee couldn't get the ball over the plate as he walked a career high, six batters, while allowing six hits and giving up three runs. Lee pointed the finger at the home plate umpire, Gerry Davis.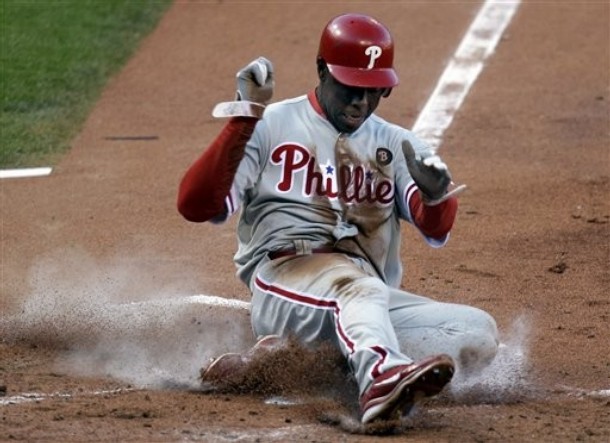 "I felt like I threw a lot of strikes that were called balls, but whatever," Lee said. "It is what it is. I'm the pitcher. He's the umpire. It's [home-plate umpire Gerry Davis'] job to call balls and strikes, and he felt like they were balls, I guess. It is what it is.
"It's my job to throw strikes and force the other team to swing the bat. They made me throw a lot of pitches and drew a lot of walks. I'm typically not a guy that walks a lot of guys, but for whatever reason today that happened."