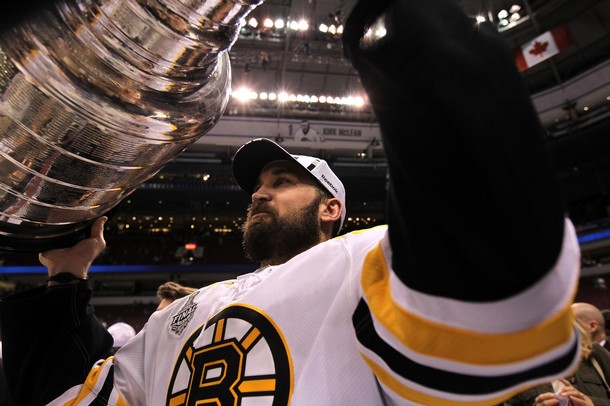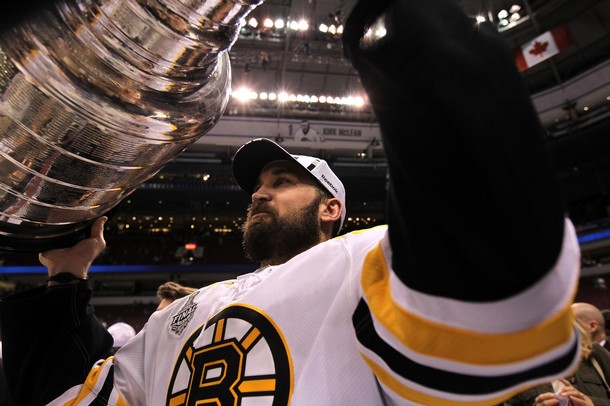 It was the Vancouver Canucks' Cup to lose, and they lost it to the Boston Bruins in epic fashion.The Bruins, who have never played in a Game 7 Stanley Cup Final despite being an original six team, won for the first time since 1972.
Goaltender Tim Thomas will be the first goalie since Bernie Parent to win the Vezina Trophy, the Conn Smythe Trophy, and the Stanley Cup in the same season. I was adamant last season that trading for Thomas would have been a mistake based on his age and contract, but there is a reason I'm not a general manager in the NHL, among many things.
If you were to boil down what went right for the Bruins and wrong for the Canucks to three topics, it would be goaltending, physicality, and health.
I don't think you can question Roberto Luongo as one of the better goaltenders in the NHL, but there's no longer any doubt that he's as fragile as Vancouver's downtown. The goaltending situation in Vancouver is now in question as they may lose promising young netminder Cory Schneider because they're stuck with Luongo's 11 year contract.
How quickly would Flyers fans jump ship if the organization signed Ilya Bryzgalov to an eight year contract and he choked in a similar fashion? There is a reason why lengthy and expensive contracts for goaltenders aren't the norm.
The Bruins destroyed the Canucks physically, built from a pedigree of blue collar attitudes compared to the more European flair of their opponents. The Sedin twins were battered for all seven games and the talent-loaded Canucks were held to a pathetic 8 goals in 7 games.
I think physicality is what we really equate with "heart." It's throwing your body around recklessly and exerting as much energy as possible to get that go ahead goal. I think you saw that from some Flyers this year, but it wasn't a common thread from everyone. I'd compare Ville Leino's style to that of the Sedins.
Finally, reports came out today that the list of injured Canucks include Christian Ehrhoff, Alex Edler, Christopher Higgins and Ryan Kesler on top of Mikael Samuelsson, Mason Raymond and Dan Hamhuis. That's a substantial number of injuries to key cogs in the blue and green machine.
Injuries are unavoidable, but hopefully the lesson learned after this past season is to take care of the problems early instead of waiting until the playoffs have arrived. I doubt anyone would be talking about Mike Richards' captaincy if he had his wrist repaired in October rather than May.
With all this in mind, I don't see how, in hindsight, the Flyers could have been a legitimate contender for the Stanley Cup this season. Hopefully Paul Holmgren learns from Vancouver's mistakes and Boston's success during this offseason.