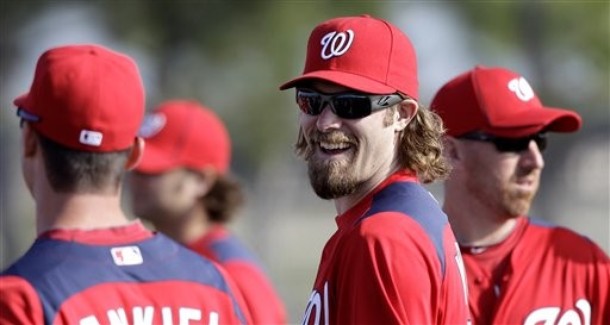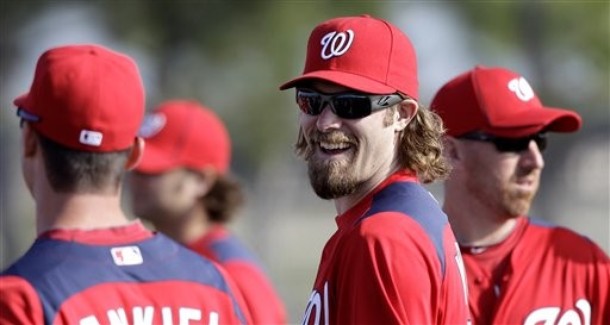 A year ago, Phillies fans believed that it was essential for the team to resign outfielder Jayson Werth. Coming off of a career year in 2009 (in which he hit 34 homeruns and drove in 99 runs), he began the first part of 2010 on an absolute tear hitting .359 into the first week in May. He looked as though he was just as important to the offense as Ryan Howard or Chase Utley.
After his hot start, Werth cooled off dramatically and didn't look like the same player. While he was still a bat that opponents needed to respect, something in his approach changed and made him significantly less effective. He hit 22 doubles in the first two months of the season, and hit a combined 24 doubles in the final four months of 2010. The Illinois native then went through a dramatic slump in June and August, where he only drove in eight runs in each month.
Though he never regained the elite form that he had to begin the 2010 season, Werth still kept his batting average at a respectable .296, and had done enough to earn the massive payday he had been seeking.
However, the Phillies saw that Werth wasn't truly an elite offensive player. General manager Ruben Amaro Jr. compared Werth to fellow outfielder Raul Ibanez, and today that comparison doesn't seem so absurd.
In 2010 Ibanez hit .275, 16 homeruns, 83 RBIs, and 37 doubles. Werth hit .296, 27 homeruns, 87 RBIs, and 46 doubles.
This season Ibanez is hitting .243, eight homeruns, 32 RBIs, and 15 doubles. Werth is hitting just .232 with 10 homeruns, 27 RBIs, and 13 doubles.
While Werth still offers more power and better defensive skills, but their overall offensive production is about the same. Werth has been a major disappointment so far in Washington. He was expected to come in and be the anchor of that offense, and his .232 average and 62 strikeouts aren't helping him live up to expectations.
Werth was a good fit with the Phillies when the players around him were performing at a high level. When the players around him began to struggle last season, he too became less effective, and was never able to show that he could step up and carry the team like a truly elite player could.
When the Phillies saw this last season, they decided that Werth wasn't really much better than Ibanez, and they knew that a long-term, lucrative commitment to him would be a mistake. He made no significant difference last season when the offense was struggling, and he wouldn't have had a different impact on the struggling offense this year either. After learning from their mistake in giving Ibanez a big deal, the Phillies weren't about to make the same mistake twice.
While it doesn't give the Phillies a pass for not properly addressing their offensive problems before the season, the decision not to give Jayson Werth a big contract looks like a good one so far.