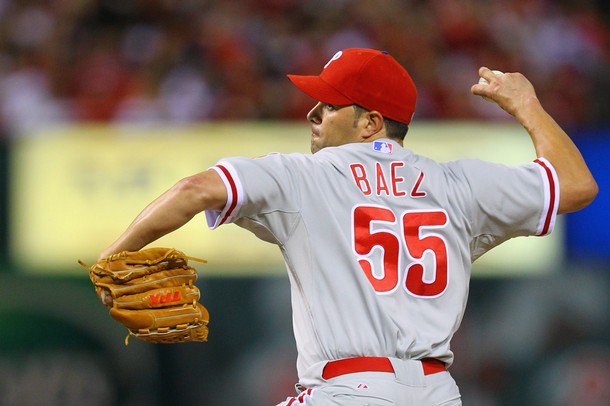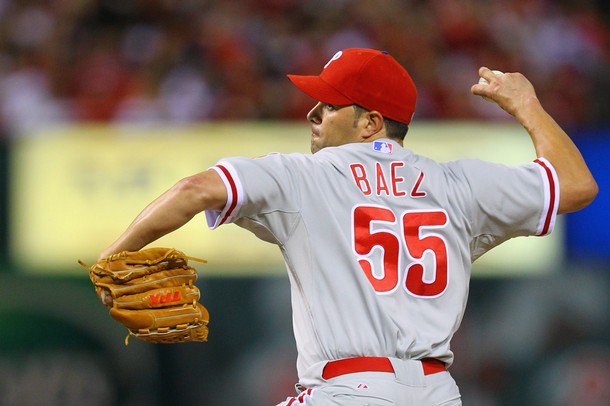 We all know that one person who cannot keep anything going in their life, whether it be a relationship or a job. Perhaps he or she is a close friend of yours, someone you see often. The one thing about this person, though, is that they always land somewhere else and get more chances to prove that they belong, despite the fact that they are incapable of doing so.
For the Philadelphia fans, this person is Danys Baez.
He's been around for a year and a half and has done nothing to excite the fan base. Many fans would love to see him pack up his bags and head west, but the man keeps walking out from centerfield and pitching in important situations even though he has continually proven to blow nearly all of his opportunities.
In the Phillies' last game, Baez found yet another way to deliver a "perfect pitch" (sarcasm intended) to Mike Stanton in the bottom of the 10th inning, resulting in another missed opportunity for the Phillies to pull out a win.
Baez, who has a 5.40 ERA in 35 innings of work, has proven to be the weakest link in the bullpen and should not be on this roster anymore.
Maybe I'm being too hard on him, but now that the Phillies are getting prepared for the second half of the season, there's no excuse for failing to capitalize on opportunities to win games down the stretch. They did way too many times in the first half… just ask the Phillies starters who saw their seven or eight inning, one run outings result in losses.
The bullpen has slowly improved with the emergence of Antonio Bastardo and Michael Stutes. But there's still a glaring problem in the 'pen. One way to minimize this is by cutting ties with Baez.
Look at it this way. The Phillies will eventually return three relievers: Brad Lidge, Jose Contreras and Ryan Madson. All of whom will play major roles down the stretch as long as everything goes as expected. That means that there will be some shuffling of players in the bullpen.
Instead of sending someone back down to Lehigh-Valley, the Phillies should eliminate Baez from the equation to make room for Madson when he is ready and continue about business.
With Baez in the picture, the Phillies aren't gaining anything. Without him, though, the Phillies will be without a salary-eating waste of space who has lost four games for the club this season.
And not to mention that Baez has fared poorly against the Atlanta Braves (6.75 ERA), the Florida Marlins (12.46 ERA), the New York Mets (6.75 ERA) and the Washington Nationals (5.19 ERA) over the past three season. That gives him a combined 7.79 ERA against NL East opponents.
Come on Ruben Amaro Jr., get this guy out of here!