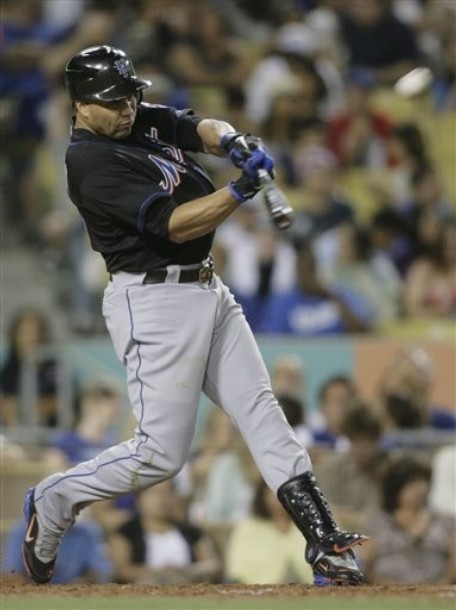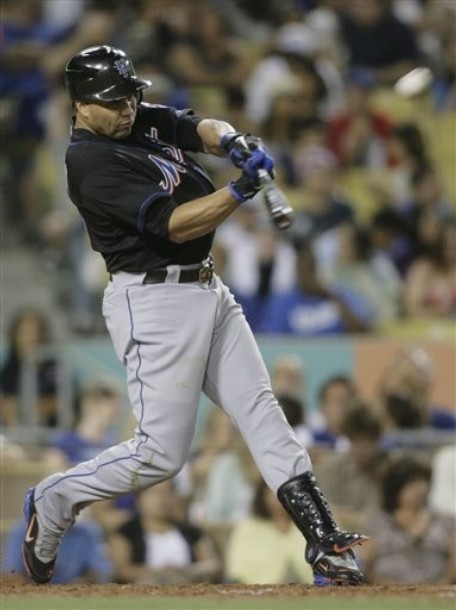 There is a report in the New York Post today that says that the Mets have started getting phone calls about OF Carlos Beltran. The Mets are nine games out of first place in the NL East and 6.5 back in the Wild Card. They aren't out of it technically, but we all kind of know that they are.
So, it's not a shocker that a Mets source told the Post that "[p]eople are calling," with regards to the former stud outfielder.
I say "former" stud because he simply isn't what he used to be. However, that doesn't mean he can't play. And in fact, he's actually playing pretty well this year. In 85 games this season, he's hitting .285 with 13 bombs, 26 doubles and 57 RBI's.
I have no clue if the Phillies are one of the teams putting out feelers to the Mets, but they should be. Of course, their payroll is maxed out so they would have to send some serious contracts over to the Mets and probably have them pay a portion of his salary. I admit that before I started typing this I forgot how bloated his salary was. You know what he makes in 2011? $18.5 million.
Ouch.
So obviously, the money situation would need to be worked out. And he's a free agent after this season, so you wouldn't be making any kind of long-term commitment to him.
Now, just from a baseball point of view, the Phillies could use him. He's a switch hitter so he would provide a right-handed bat when needed. And if the Phillies have a major hole on this team, it's the corner outfielders. Dom Brown is showing signs of development, so I'll leave him alone. But, Raul Ibanez just can't get around on the ball anymore and anything he gives you is bonus at this point. And please…do not, under any circumstances, bring up Ben Francisco's name. Where are all the people that were thrilled that he was an everyday guy this year at the beginning of the season? If I watch him pop up one more fastball right down Broadway, I'll pick him up myself and drive him to Lehigh.
This is a team that could really use Beltran to help prevent a power outage in October. If they can get the money situation worked out (and believe me, I'm not suggest that the Phillies add more payroll. I firmly believe they are maxed out), then I'd love to rent Beltran for the rest of 2011.