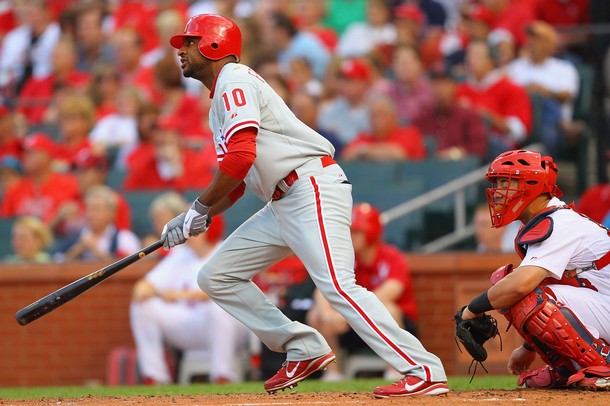 While the Phillies have had some players blossom into pleasant surprises, there have also been some players that the organization had high hopes for that have let them down.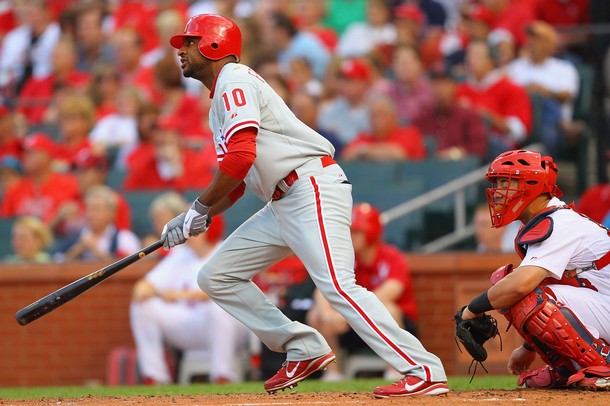 Danys Baez: Baez has been a major disappointment since signing a two-year deal with the team before the 2010 season. He was supposed to add a stable, veteran arm to the bullpen, but he's barely proven himself fit for mop-up duty. He's been unable to establish himself in a very thin bullpen, and has seen youngsters Antonio Bastardo and Mike Stutes quickly surpass him.
Joe Blanton: It's hard to get on a guy when he's spent most of the season on the disabled list, but the Phillies had hoped that Blanton would perform well enough to be a tradable commodity for them by the deadline. If they had a chance to clear his salary, they might have been able to give themselves the financial flexibility to bring in a strong right-handed bat to help the offense. He's only appeared in six games this season, and doesn't appear close to a return.
Ben Francisco: The biggest disappointment on this list. Francisco got the first crack as the team's five-hole hitter, and the job in right field. The team hoped that he would respond the chance to play every day similarly to how Jayson Werth did before him. He had an impressive Spring Training, hitting over .330, and his hot play carried over to the first few weeks of the regular season. However, the former Indian quickly came back down to Earth, and hit .167 in May and .188 in June, playing his way out of a starting job.
Jimmy Rollins: Entering a contract year and coming into the season completely healthy, there was a lot of hope that Rollins would finally be able to bounce back from a couple of down seasons, and become a semblance of what he was in 2007. Instead, he's been no better or worse than he's been since 2009: solid defense, occasional clutch hits, but ultimately underwhelming with a poor, impatient approach with the majority of his at-bats.