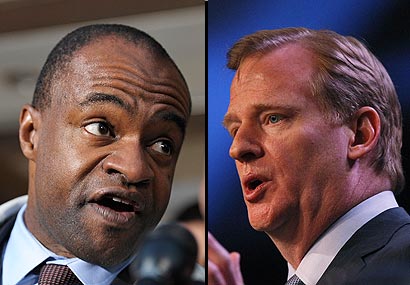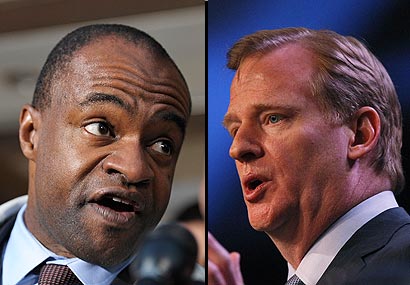 The NFL and NFLPA have wrapped up yet another week of negotiations in hopes of securing a new CBA deal. The two sides issued a joint statement that they are "in a good place".
I'm pretty sure the majority football fans are in agreement when I say "Just get the season started!!".
According to sources, most of the financial issues have been resolved. Included in that is the return of the salary cap after a year hiatus. For 2011, the cap is reported to be around $120 million.
With the negotiations still ongoing, this cap figure is yet to be set in stone.
The Philadelphia Eagles spent the uncapped 2010 offseason preparing for this moment. With their current payroll, Philly should enter the new league year with approximately $25 million in cap space.
That puts them in good position to proceed with their 'aggressive plan'.
With the two sides lawyers working out the fine print, the players and owners will likely vote on the new CBA by next Thursday.
Hopefully, we'll find out the truth to the countless rumors by Monday when free agency begins.