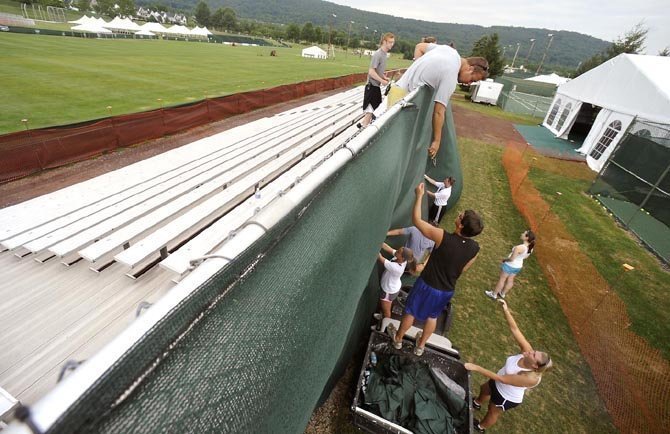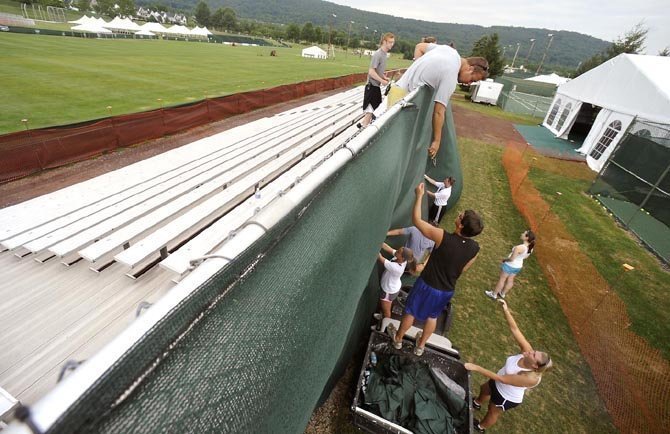 The Eagles and Lehigh University are still hopeful that they can have the team's training camp in the Lehigh Valley this year. LehighValleyLive.com reported that the Eagles had contractors busy putting up tents and bleachers out at the university's football practice fields late last week.
The lockout hasn't ended but it's on the verge of ending and the Birds want to be ready to have their training camp at Lehigh even though it may start later than it has in the past. Allowing Eagles fans to watch the team at Lehigh is the only way the team will be able to give their fans an opportunity to see the team practice. The Birds have promised South Philadelphians who live near the Nova Care Complex that they will never have events there where they invite the public to attend.
I believe the Lehigh workouts will be attended with tremendous enthusiasm because Eagles fans and NFL fans are starved for the game. Although the Phillies are popular and loved by Philly sports fans, Philadelphia is still a football town. I'm sure that Jeffrey Lurie, Joe Banner, and Andy Reid are anxious to show the city that they still have the more popular team.
In addition, free agency will be going strong and there will be many important moves made in a short period of time. NFL fans will have the time of their lives trying to follow all the signing and moves which will be made in the first 24 to 48 hours of free agency.
Hopefully, the lockout will end this week and the tents and bleachers the Eagles had put up at Lehigh will get some work.