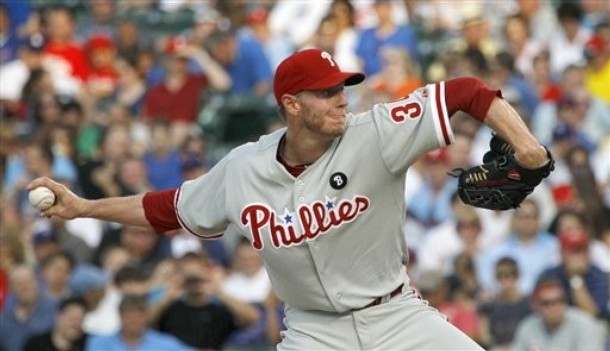 After outhitting the Padres to an 8-6 victory in Saturday's game, the Phillies attempted to win the four game series against San Diego a day early. They were able to do just that with a 5-3 win in Sunday afternoon's game.
The offense gave the team a comfortable lead after the first three innings, scoring two runs in the first inning, and three in the third inning. Outfielder Raul Ibanez led the charge with an RBI double in the first inning, and an RBI single in the third. The veteran might have had two more RBIs to his credit in this game, but was robbed of a homerun on an excellent defensive play by San Diego centerfielder Chris Denorfia.
Starter Roy Halladay got off to a rough start, but was able to finish strong. He put the Phillies behind early by allowing a pair of hits in the first inning to Cameron Maybin and Chase Headley. The ace then gave up two more runs on three hits in the fourth inning.
Halladay labored through the fifth inning. He didn't allow a run, but had trouble recording the final out in the inning, walking Kyle Blanks and giving up a hit to Logan Forsythe before escaping the inning without allowing any damage.
It didn't seem like Halladay would be able to last much longer, but then the righthander settled down and recorded three straight 1-2-3 innings in his final innings of work. With no day off on Monday, it was important that the two time Cy-Young award winner was able to find a way to eat innings and give a tired bullpen a day off.
Antonio Bastardo got the call to finish off the Padres in the ninth inning, and recorded his eighth save in eight opportunities. He bounced back from a shaky performance the night before in which he allowed two runs and struggled with his control.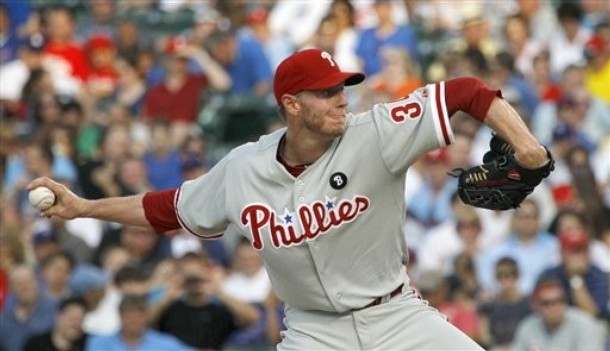 Player Of The Game: Roy Halladay
Halladay gave the Phillies a strong performance in this game. He struggled early, and it looked as though he would have trouble making it through six innings. However, the fierce competitor buckled down and raised his level of play significantly after the fifth inning. He prevented the team from having to go to their tired relievers, and earned his 12th win of the season.