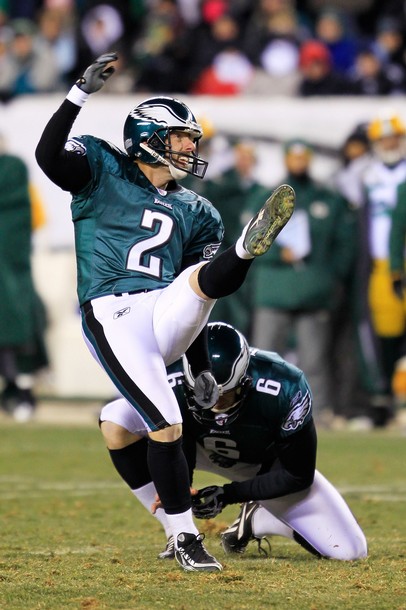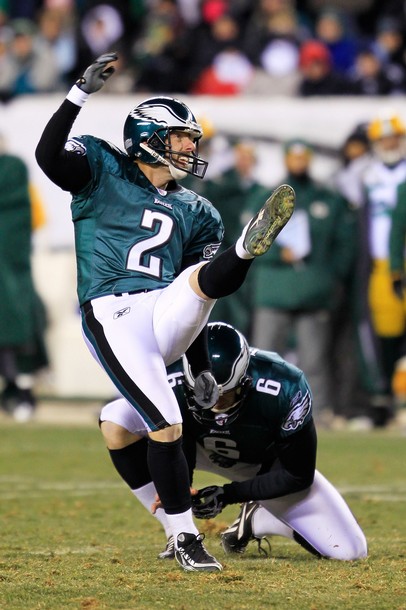 This isn't terribly surprising. The Philadelphia Eagles are officially ending the David Akers era. The Eagles had placed the transition tag on him in February, but after taking Alex Henery in the fourth round of this past draft, they have no use for Akers anymore and they removed the tag. He's now officially a free agent.
Careful with this one, I hope you know what you're doing.
Akers is 36-years old, but he's still a stud. Sure, he missed a couple kicks in the playoff loss to the Green Bay Packers, but that's going to happen. Guys have bad days. Akers is still an elite kicker in the NFL and someone is going to pay him well. You think the Cowboys wouldn't love him? Hey New Orleans, you want this guy with a metronome for a leg or Garrett Hartley?
There are awful kickers in the league and Akers is going to solve a big problem for someone. But, how he kicks for someone else really doesn't matter. If Henery comes in and kicks how the Eagles think he will, it will all be a moot point.
But…you better be right. Having a bad kicker is debilitating.