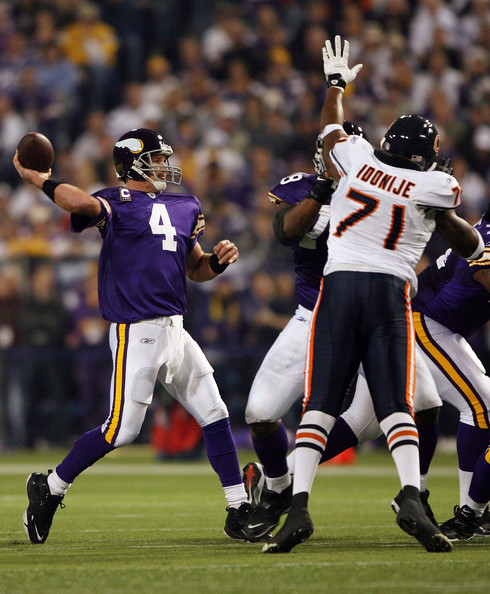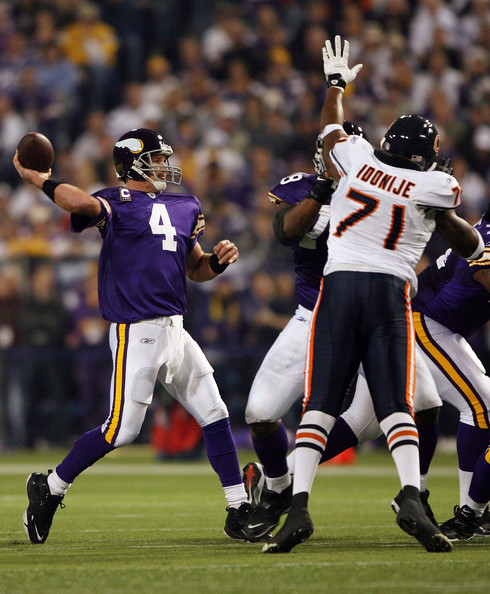 The speculation that Brett Favre may want to play football in 2011 did not begin with 610 WIP's Howard Eskin's report. The Favre in 2011 campaign began in early July when NFL.com's Gil Brandt suggested in a live chat Favre would be interested in playing in 2011.
Shortly after Brandt speculated on a Favre comeback on his chat, Brandt appeared on NFL Network's "NFL Total Access" to explain his theory was based on the fact Favre was interested in helping Panthers first round pick Cam Newton during the NFL lock out.
"I don't think you make an inquiry to help somebody develop as a player in a coaching way if you don't have something in your mind about coming back to play. " Brandt told NFL Network.
Brandt admitted that his entire theory was based on nothing Favre or anyone around the future Hall of Famer had suggested.
A day after Gil Brandt's theory became sensationalized by the NFL Network, Al Jones of the Sun Herald, a Biloxi Mississippi based newspaper, wrote a story in which he contacted Favre's brother for reaction on a possible Favre comeback. "I would say there's less than a 1 percent chance (he would return)," Scott Favre told the Sun Herald. "He is retired."
Since the Sun Herald is a news paper in Mississippi the story did not get picked up nationally so the Favre come back speculation continued. The next speculator un-intentionally helped morph the rumor from a Favre comeback to Favre the Eagle. WIP host Anthony Gargano speculated if Favre were to comeback he would be great as a back up to Michael Vick. Garry Cobb wrote an article later that day mentioning Gargano's idea and suggesting it would be a good move for the Eagles.
The Favre to the Eagles speculation was at a standstill for a few weeks until Howard Eskin made a report that the Eagles may be interested in Favre. "Just reported on TV Eagles have some interest in Brett Farve once they trade Kevin Kolb. Sources told me its possible. Not sure what Farve thinks", Eskin posted this to his Twitter account after he made his report.
Could Eskin have heard Gargano's theory and decided to ask his Eagles source if Gargano's speculation could happen? In the words of Eskin's source "it's possible."
Eskin's report was the first half of the Favre to Eagles rumor going national, the second part of Favre to Eagles mania arrived through a mysterious Michael Vick tweet.
"I would be honored to have Brett Farve as a backup. That will be amazing learning how to toy with defenses the way he did his whole
career." Vick tweeted then deleted. ESPN's Trey Wingo pointed out the key word in Vick's tweet was "will" as if it was a definite Favre was coming to Philly.
In response to Howard Eskin's report Favre's agent Bus Cook told a Mississippi news paper the reports made in the past month have all been speculation. "Brett Favre retired in January. He has not talked to any teams, including Carolina Panthers, Philadelphia Eagles, the Arizona Cardinals and the Seattle Seahawks. He has not talked to anyone about playing football. He's retired, period." Cook told the Mississippi based Clarion Ledger.
Cook was not the only one shooting down the Favre to Eagles rumor Monday morning, Jay Glazer of Fox Sports reported the Eagles never had an interest in Favre. "Let's end the uproar now, 2 Eagles sources tell me an emphatic No to Favre coming there to back up Michael Vick. Not the option they are on" Glazer tweeted.
Favre's agent, brother and Jay Glazer's two Eagles sources say Favre will not be an Eagle. Howard Eskin has a source that says it is possible Favre will be an Eagle. All of this stems from a theory made in a chat room, do you really think Favre is going to be an Eagle?