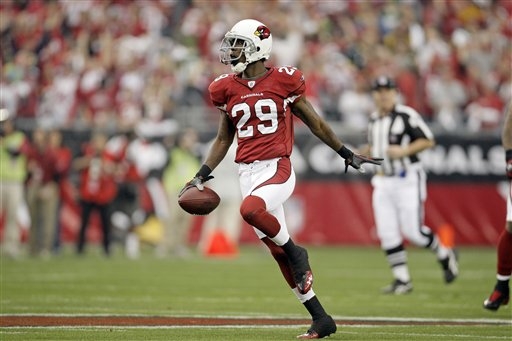 Whether it was by way of blogging, social media, radio or television, you could sense the frustration among Eagles fans.
Up until Thursday morning, Philly hadn't made any major transactions. They signed 10 rookie free agents and 9 of their 11 draft picks.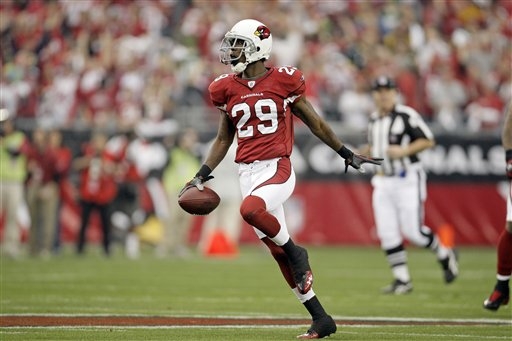 The problem at the time was quarterback Kevin Kolb had yet to be traded to the Arizona Cardinals. On top of him still being an Eagle, it was reported that Arizona was talking to the Denver Broncos about Kyle Orton.
Well…..Good things come to those who wait.
The first thing that occurred this morning was the signing of DE Jason Babin. I admit, I'm one of the people who would've preferred Ray Edwards. That said, this was an excellent deal.
The only reason I or anyone else wanted Edwards over Babin was the 6 year age difference. Outside of that, Babin had more production last year on top of developing a relationship with new D-Line coach.
Five years seems a bit long for a 31 year old coming off his first productive season, but the $6 million guaranteed is likely front loaded. This probably makes it more like a 2 year deal (a la Brian Dawkins contract with the Broncos).
A $28 million is also quite a bargain for a Pro Bowl defensive end. Edwards is likely seeking a $70-$80 million deal like Carolina's Charles Johnson. That's a bit much for one guy who'll be part of a rotation.
One intangible makes signing Babin a brilliant move. Edwards' main goal is to get paid. Babin simply wants to play in Philly for Washburn.
While signing Babin was a good move, the Eagles made an even better move in the afternoon. The much anticipated Kolb trade was finally announced.
Philly's 2007 2nd round draft pick was shipped to the Cardinals for CB Dominique Rogers-Cromartie (a 2008 1st rounder) and a 2012 2nd round pick. Who do you think got the better of the deal??
With a 5 year deal worth $63 million ($20 guaranteed), Arizona has their QB. Larry Fitzgerald will help him elevate his game. I'm glad for him. Kolb got the chance he longed for. Now that I got that out the way, back to the East coast.
The Eagle's got a high draft pick which will seem like a 1st rounder if Kolb is a disappointment in the desert.
More importantly, they addressed a huge void at right cornerback without spending $8-$12 million per year for one. If DRC reverts back to his 2009 form, Philly could have one the best CB tandems in the league (If Nnamdi Asomugha goes to the NY Jets, they'll have possibly the best in history)
Overall, Thursday was a very positive day for the Eagles.
There was some bittersweet news once teams were allowed to release players at 4pm.
Former Pro Bowl fullback Leonard Weaver was released along with four other players. In his short time in midnight green, Weaver was became a very likeable player in Philadelphia. He was productive on the field and involved in the community.
Unfortunately for him, the cliché "This is a business" takes precedence over likeability. He still has a long (almost impossible) road to recovery with the damaged nerve in his foot. Releasing Weaver saved the Eagles approx. $2 million in cap space.
With these transactions the Eagles addressed two huge needs and are still hovering around $20-$20 million in cap space. They're far from finished addressing everything, though.
A veteran linebacker is still needed. Tennessee Titan Steven Tulloch has been reported to be the likely solution (especially after he turned down the Detroit Lion's offer).
No longer can we hope the Eagles will obtain defensive tackle Albert Haynesworth as he was traded to the New England Patriots.
I hate to say it, but the Patriots are the true definition of "gold standard". After a 14-2 season, they traded a Capri Sun and two bags of Twizzlers for two former Pro Bowlers.
What will the Eagles do next?? Right now is anyone's guess. Friday after 6pm is when free agency will officially begin. Stay tuned…….
UPDATE: While writing this, it has been reported that the Eagles quickly addressed the backup QB position with Vince Young agreeing to a 1 yr deal.