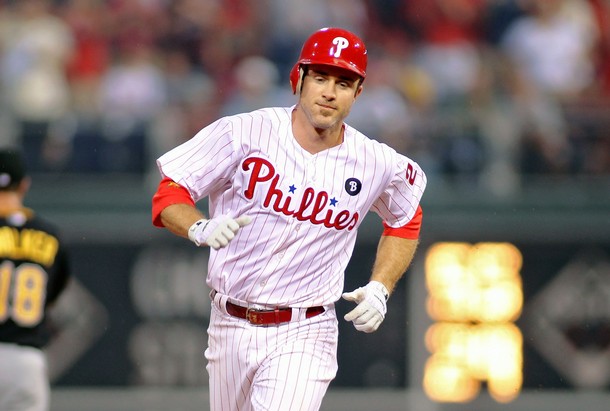 Pirates pitcher Charlie Morton has made it a point to copy Roy Halladay's pitching delivery. Though the two deliveries look nearly identical, the results for the two pitchers couldn't have been any further apart on Friday night.
Halladay made quick work of the Pirates, cruising through seven scoreless innings, and allowing just one base hit. The offense made life easy for the former Cy-Young Award winner. With an eight run lead after just two innings, the right-hander had no trouble shutting down the Pittsburgh offense.
Morton, on the other hand, continued his recent trend of mediocre outings for Pittsburgh. He quickly put the Pirates behind by allowing three runs in the first inning, and put the game out of reach by allowing five runs in the second inning. Before the game, the right-hander's ERA was a respectable 3.69. After his dreadful four innings of work, it shot up to 4.04. It was the eighth straight start that Morton has failed to fix more than five innings.
After being shutdown by the likes of Matt Cain and Tim Lincecum, Morton was a welcome sight for the Phillies' offense. The bats put up eight runs on nine hits in the four innings that they faced Morton.
Chase Utley led the charge, and recorded three hits against the Pirate starter, including an RBI triple and a three-run homerun. After going through a slump for several weeks, the former All-Star's level of play has risen significantly. He now has 14 RBIs in his last 10 games, and has risen his batting average to .288.
Ryan Howard, Domonic Brown, Raul Ibanez, Jimmy Rollins and Wilson Valdez also drove in runs. Howard followed Utley's first inning triple with a double in the first inning for his league-leading 78th RBI. Ibanez, Brown and Valdez drove in runs in the second inning, and Rollins hit a two-run homerun in the seventh inning.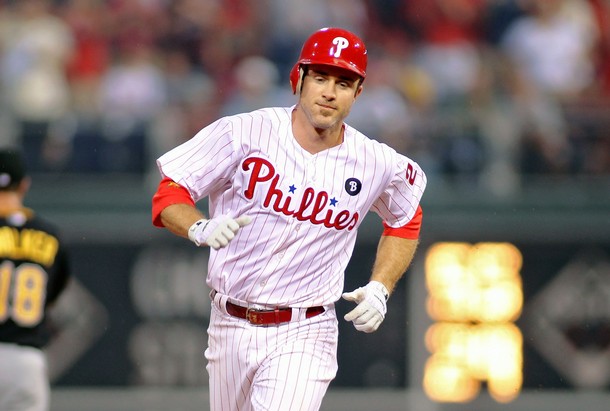 Player Of The Game: Chase Utley
The second baseman was the driving force for an offense that put up 10 runs on Friday night. His triple in the first inning drove in the first run to get the ball rolling for the offense, and he blew the game open in the second inning with his three-run homerun. He's beginning to drive the ball well and hit for power, which is a great sign for the Phillies offense. He was a double shy of becoming the first Phillie to hit for the cycle since David Bell did it back in 2004.