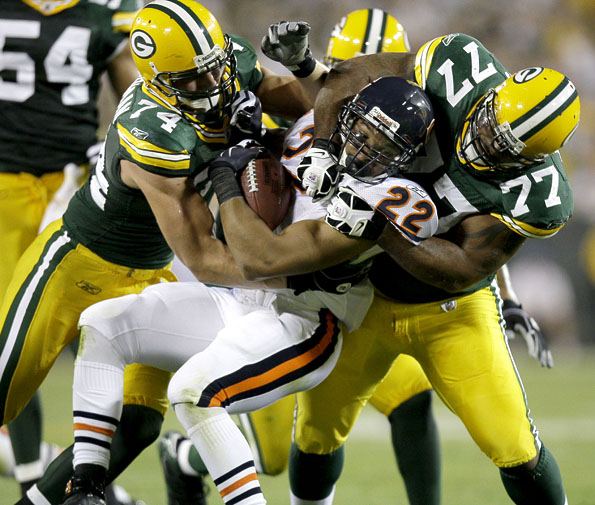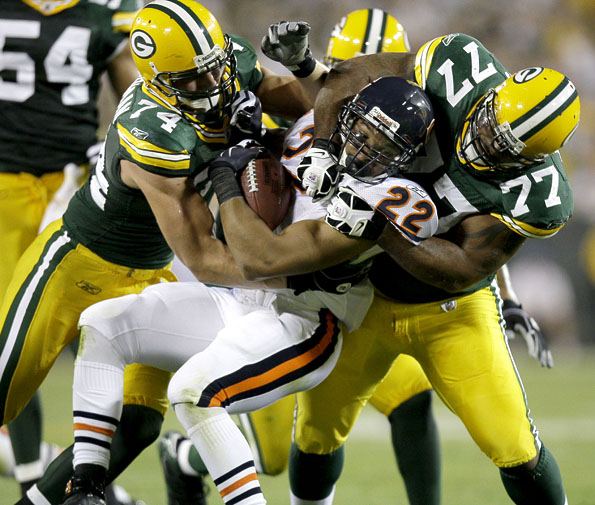 Today at Lehigh University, Eagles President Joe Banner said the Eagles are "All In", meaning they're doing everything they can to win the Super Bowl this year. He and team GM Howie Roseman have backed up their talk with action.
We knew the Eagles defense needed some help and the Birds have gone out and got it some. They traded backup quarterback Kevin Kolb to the Arizona Cardinals and acquired Pro Bowl cornerback Dominique Rodgers-Cromartie.
They needed help at the right cornerback position, and this was supposedly the move we expected but we had no idea what was still to come.
On Friday the Eagles grabbed more defensive help by signing Pro Bowl defensive end Jason Babin and Pro Bowl cornerback Nmandi Asomugha. They replaced the departed Kolb by signing backup quarterback Vince Young.
They've continued the aggressive moves today.
They just inked free agent defensive tackle Cullen Jenkins to a five-year deal for $25 million dollars. We had no idea that the Eagles were in the hunt for Jenkins. Like the Asomugha signing, it came out of nowhere.
Jenkins, who is 30 years old, played defensive end for Green Bay in the 3/4 and racked up 7 sacks in 2011. He'll be an ideal inside pass rusher in the 4/3 on third downs. Jenkins is 6'5″ and 290 pounds.
I thought a 3/4 team would get him, but he's just what the Eagles need in their inside pass rush. He helps to make the Eagles defensive line, big and imposing.
A few minutes ago they traded former first round draft pick defensive tackle, Brodrick Bunkley to the Cleveland Browns for a 5th round pick in 2012.
Now they have agreed to terms with veteran linebacker Akeem Jordan on a one-year deal.