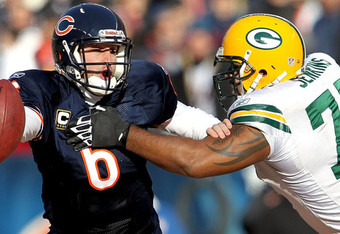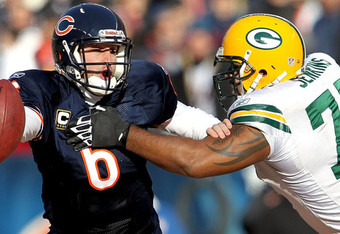 All the talk of this Philadelphia Eagles team being a so-called "Dream Team" is starting to come to life. But GM Howie Roseman is simply just doing his job.
"I say we're just trying to put together the best roster that puts us in position for a world championship," said Roseman.
He's certainly done a fantastic job in doing that so far, adding five great players to this roster so far: Nnamdi Asomugha, Vince Young, Jason Babin, Dominique Rodgers-Cromartie, and Cullen Jenkins.
The signing of Jenkins came as a shock to not only Eagles fans, but to defensive coordinator Juan Castillo, who was said to be "pretty excited" upon hearing the news. With Jenkins in the mix, Castillo will have to determine just exactly how to utilize him on the line (inside or outside).
"He can really play both. On third-down, he rushes from inside. We think he makes a difference in that role. In this defense and in this scheme, it really utilizes all his talents," said Roseman.
But no matter where Castillo decides to play him, the addition of Jenkins, according to Roseman, is one that will benefit the entire defensive unit.
"We think [Jenkins'] really well suited. This is a guy who we didn't think we'd have the opportunity to acquire," said Roseman. "The way things have worked out here in the past few days, when the opportunity came at us, we jumped on it…One of the reasons we got him is because of how good he is as an inside pass rusher."
Last season, Jenkins racked up a career-high seven sacks in just 11 games. If he can come in and contribute just as he did with the Super Bowl champions last season, combined with the likes of Trent Cole and Jason Babin, the Eagles' defensive line will cause havoc on opposing quarterbacks this season.
Many didn't believe Jenkins would land in Philly because he reportedly received better offers elsewhere. His decision to come to Philadelphia most likely came with less money than his other options did. Taking a pay cut to sign with Philly shows that he wants to be a part of yet another Super Bowl team.
"Well you do get that sense. Obviously sometimes you don't find that stuff out until after the fact, but it certainly seemed like this was the place he wanted to be all along and that he was determined to get here." said Roseman.
The Eagles have a wide array of options on the line. Of course, there are two Pro Bowl defensive ends in Cole and Babin to go along with Jenkins up front. And then there's seven year vet Mike Patterson, Darryl Tapp, Juqua Parker and a handful of younger guys, including former CFL star Phillip Hunt.
How the coaching staff decides to use all these guys is still to be determined.
"Well, Andy [Reid] always talks about fastball and having a lot of rushers and that's what [Jim] Washburn looks for," said Roseman. "He looks for rotations and waves of guys so they're fresh and they're firing off the ball and all that other stuff will be determined by play out here. It's a good problem to have."
The Eagles have come out firing this offseason, but as Roseman eagerly announced, there's still moves to be made.
"I think you should stay tuned," said Roseman.