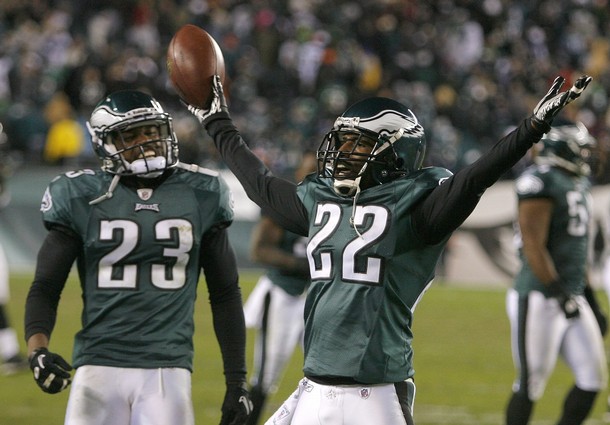 The past three days as an Eagles fan was like being at an awesome college party, everything that could go right was going right, and then my ex-girlfriend shows up. I know if I play my cards right maybe I could re-kindle some old magic from years past and make the party that much better, but that's too good to be true she showed up for some drama and now my buzz is about to be killed.
Thanks, Asante Samuel.
In a perfect world all three corners would be happy to be a Super Bowl favorite, but oh no—not Asante. You would think Asante would like another chance to play in a Super Bowl considering the Patriots perfect season literally slipped through his fingers in Super Bowl XLII.
Apparently, Samuel isn't in the NFL to win championships; he is in it for just himself, which is why he showed up at training camp pouting. "I want to be where I'm wanted," Samuel told reporters. "If I'm not appreciated here, then life goes on. We had our talks. If they are tired of my big play-making ability, they'll ship me off. If they still want it, they'll keep me here".
If the Eagles are sick of anything it could possibly be Samuel's attitude, or it could be the plays he doesn't make, ya know when he goes for a pick misses and it results in 6 points for the opposing team's offense.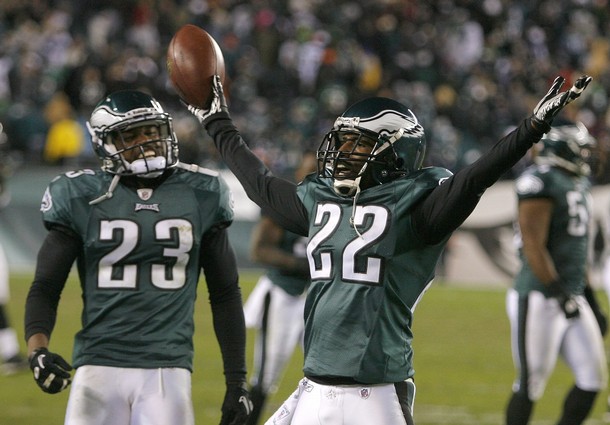 Of course the media isn't going to let Samuel off the hook that easy. They smelled diva blood in the water and they were going for the kill so they pressed him and asked him if he felt wanted by the Eagles. "It's about 50/50 [on if he feels wanted or not] we'll see how it goes." Samuel pouted.
Asante, why can't you just be cool? Why can't you suck it up for one season to get a ring? Even if you are the 3rd corner you are a multi-millionaire, right? I am an Eagles fan I stress over bizarre circumstances; I need Asante on this roster so I don't stress out every time Asomugha is slow to get up.
I am sure there are different schemes that Juan Castillo can come up with that makes football sense for Asante to be on the Eagles, but on the most basic level, a little depth can't hurt. It was traumatic watching Dimitri Patterson play corner last season, as a fan I need to be more than one injury away from that experience.
Three Pro Bowl caliber corners would be awesome, but Asante Samuel has to show up at Lehigh with his passive aggressive responses to reporters and kill my buzz. Samuel apologist will say Samuel lost his starting job he has a right to be upset, which is true. But, what is wrong with just showing up and keeping stupid comments to yourself, Kevin Kolb did it for four years, all I am asking is Samuel to do it for one season.
*This is an opinion piece. Dislike my opinion? Write me on twitter @jerrybrennan