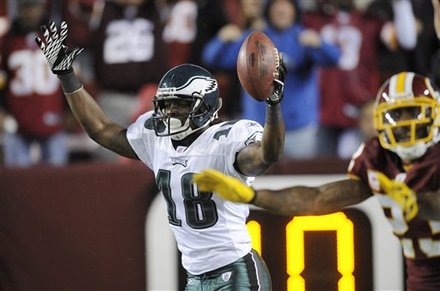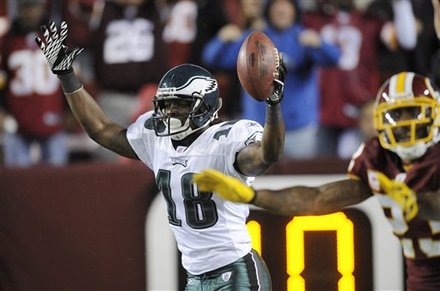 Eagles young wide receiver Jeremy Maclin has arrived at training camp after battling an illness. We still don't know when or if he's going to begin practicing with the team, but it's good news that he's arrived at training camp.
During the off season, Maclin battled a mononucleosis type-condition and lost 15 pounds. He was able to gain the weight back, but had some type of setback which kept him out of camp.
I can tell you after watching an Eagles practice without the Maclin and DeSean jackson and tell you that the Birds miss them desperately. They don't have any speed on the field with those two missing.