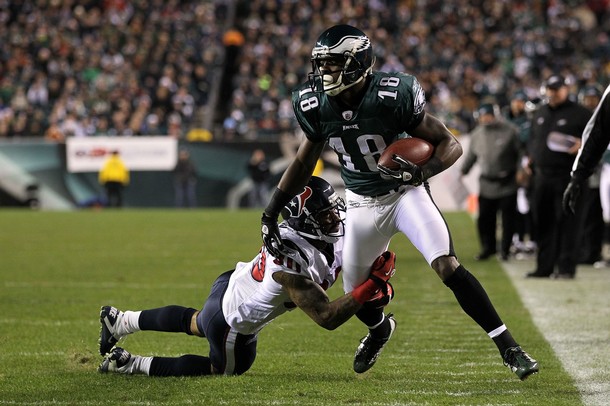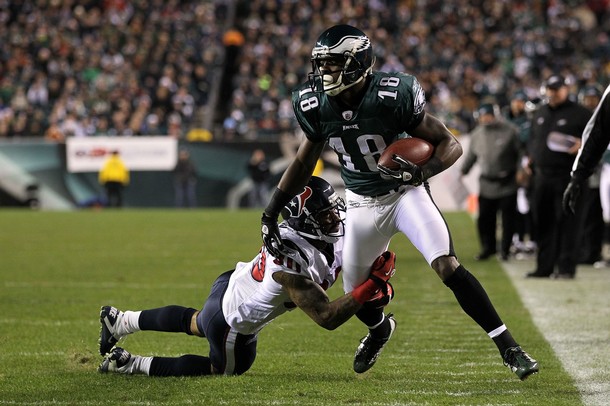 Eagles talented young wide receiver Jeremy Maclin reported to camp yesterday and today he worked out on the side with the injured players. He wasn't out there running routes and working out with Michael Vick and the Eagles number one offensive unit.
Maclin has been battling an unknown disease that caused him to lose 15 pounds during the off season and has kept him from reporting to training camp. The receiver didn't reveal his illness today and neither did the organization.
When asked about Maclin's illness today, head coach Andy Reid said that doctors are "upbeat" about the young receiver, but they haven't gotten all the tests back in to be able to diagnose his problem.
"We'll see. He's not done with his tests. The doctors are still looking at a couple things," said Reid. "He's up here, he's in good spirits, he looks good. He's able to do some conditioning things. The doctors will reconvene today, continue to talk about it, and we'll go from there."
Who knows, maybe this has something to do with why they're making an offer to the recently-retired Randy Moss.