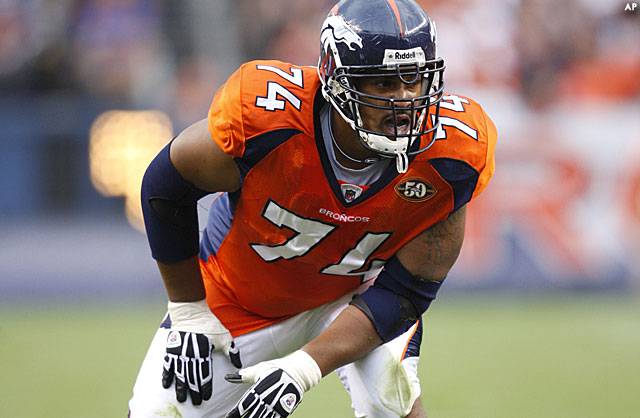 The Eagles signed 6'5″ 300 pound right tackle Ryan Harris yesterday and will give him a chance to compete for the starting right tackle job against Winston Justice and King Dunlap. This may wind up being one of the best moves the Birds have made all year. From what I've heard, this guy can play when he's healthy.
Harris has four years of NFL experience and has started 34 games during that stretch. He's only 26 years of age and has plenty of football left to play.
The Notre Dame product is very quick and athletic which could be exactly what is needed to block the speedy pass rushers attacking Michael Vick's blind-side. He's supposed to be a talented pass blocking right tackle, who might be a perfect for new offensive line coach Howard Mudd's offensive system.
From what I've heard, Harris could be a long-term solution for the Birds even though he signed only a one-year deal. In the past, this guy has shown that he can play, now he will get the chance to prove it. Justice is injured right now, so Harris may get the starting job when he gets comfortable in the system.
If he plays well, Justice may never get the chance to win his job back. It was a brilliant move by Harris to seize an opportunity and sign a one-year deal with the Eagles. This young man will likely get a great opportunity.
Harris has had problems with an ankle injury over the last two season. He also struggled with a toe injury in 2010, but was able to start 10 games.