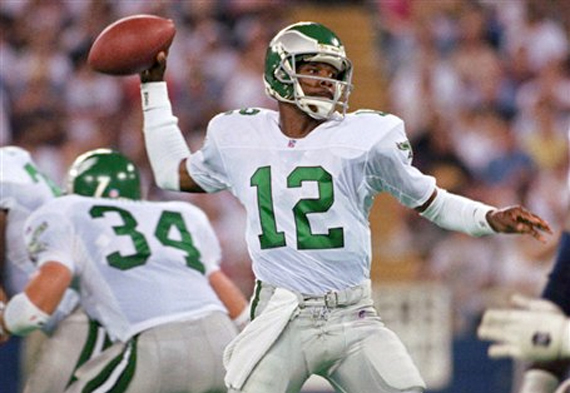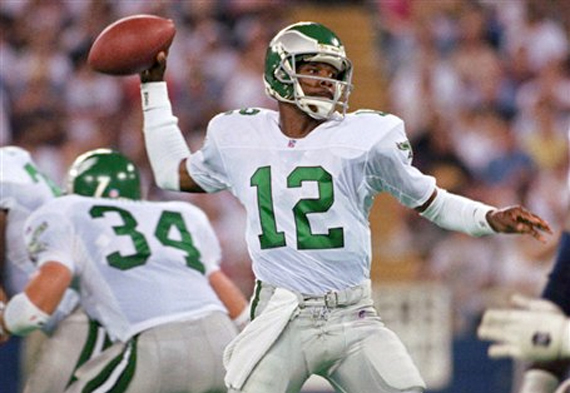 The Eagles have placed Steve Smith on the PUP list, which is the Physically Unable to Perform list. I've heard a number of people asking the question concerning Smith and a former teammate of mine, Randall Cunningham.
In New York, Smith wore number 12 on his jersey and of course that was Cunningham's jersey number when he was with the Eagles.
You know the question I'm getting ready to ask. Should the Eagles allow Steve Smith to wear Randall Cunningham's number 12 jersey?
I think it would be fine as long as Cunningham is cool with it. If he's not cool with it, then Smith and the Eagles need to talk to him so that he gets cool with it. If he doesn't then it will wind up being a minor issue.
I'm going to call him and text him to see how he feels about it. I'll let you know how he feels about it.