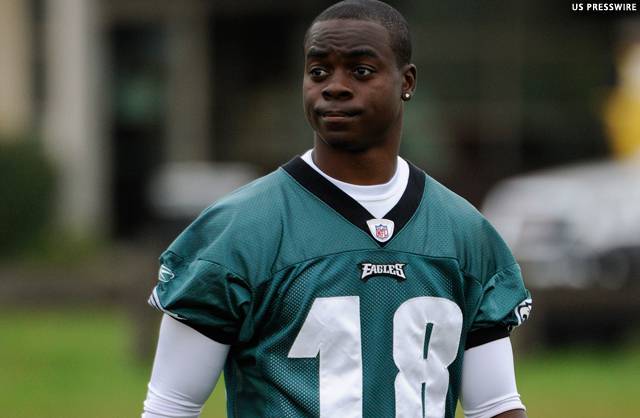 I've got to give the Eagles credit for their handling of the Jeremy Maclin medical ordeal. Maclin has been undergoing tests for nearly five months but had no idea what type of illness he was dealing with during that time.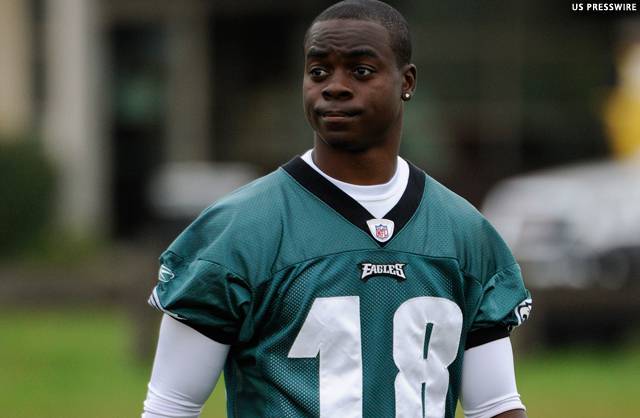 Truth of the matter is that Maclin still doesn't know exactly what has caused him to lose his appetite and some weight, as well as having night sweats with fever-like symptoms. His blood tests were coming back with abnormal results which greatly concerned the doctors.
The young wide receiver made the request for the Eagles not to make his medical condition public until he was ready and really knew what he was facing. A lot of people objected to this being kept private, and said and wrote things as if they had a right to know what was going on in his medical condition but the Eagles did the right thing and the legal thing and kept it under wraps.
"Legally, I can't say anything until he gives me the OK", Eagles head trainer Rick Burkholder said last night on a conference call.
"I wanted my privacy on this until I had answers. I don't like to talk unless I have all the answers about what I'm talking about. It was frustrating to hear all the rumors about me. It wasn't until this morning that I finally got my final answer, and thankfully I'm healthy and ready to return to football."
Maclin didn't know whether he was dealing with a cancer, Lyme disease, anemia or HIV which is why he too a test for everything including an HIV test. I've had people asking me what he was facing, but I didn't know and neither did Maclin.
Since training camp started the symptoms started subsiding, so he's been lifting weights, running, getting stronger and gaining his weight back.
"The crazy part was I putting weight back on, I was working out, running routes. I felt fine, but the thought was always in the back of my mind that I could have cancer," Maclin told Jay Glazer of FoxSports.
Eagles trainer Rick Burkholder did a conference call last night and revealed all of the information about what went on. He said the doctors took part of one of Maclin's lymph nodes and tested it. Here's how Maclin described that experience which occurred August 11, last Thursday the day the Eagles played the Ravens in their first exhibition game.
"When the doctor sat me down and explained to me exactly what lymphoma is, that it's a form of cancer, it hit me when I walked out of his office and I broke down," Maclin told Glazer a few days ago.
A few days ago he got the news that he didn't have a life-threatening disease and as you could imagine Maclin, as well as his teammates and coaches were thrilled.
"I want everyone to know I'm fine, I'm healthy," Maclin told Glazer. Yesterday, the former Missouri Tiger finally gave the Eagles the okay to make his medical situation public.
"We're confident that what he has is not life-threatening and he's able to go back to play football without problems," Burkholder said last night in the conference call. "He doesn't have lymphoma, he doesn't have Hodgkin's, he doesn't have cancer – which is the hurdle we wanted to clear."
As for what made the young receiver ill, they believe it was some type of "virus" that has gone through his system. His body has now built up a resistance to it, so he won't have problems with it in the future.
Burkholder said Maclin is less than 10 pounds under weight, so they expect him to back on the field and working out with the team next week. As you could imagine, he's been pushing to get back out there. The Eagles trainer also sees no reason right now why Maclin won't be on the field for the St. Louis Rams game to start the season.
The talented wide receiver is still in the St. Louis today and he won't rejoin his teammates until Friday or Saturday when he returns to the Philly area and the team gets back from the Pittsburgh Steelers game. I could imagine that it's going to be a great time when the guys get the chance to enjoy the good news with him.