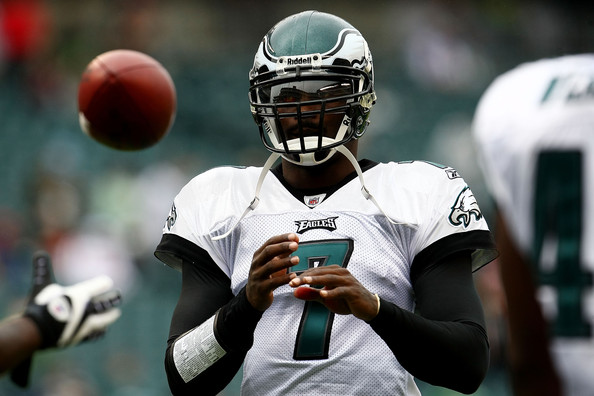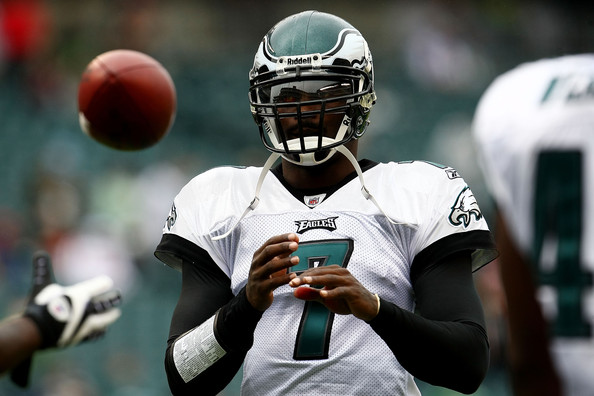 There's a GQ article coming out on Eagles starting quarterback Michael Vick that's going to have people talking. In an amazing revelation Vick tells us that he didn't want to sign with the Eagles and be their third-string quarterback. He wanted to sign elsewhere and there was reason for it.
"I think I can say this now, because it's not going to hurt anybody's feelings, and it's the truth…", Vick said, "I didn't want to come to Philadelphia. Being the third-team quarterback is nothing to smile about. Cincinnati and Buffalo were better options."
I can see why the NFL didn't want Vick to sign with the Cincinnati Bengals because they have become known as the NFL "Halfway House". Clearly the NFL didn't want him to go there and play with other guys who have been in trouble with the law.
They also didn't want him to go Buffalo and be their starting quarterback immediately after getting out of prision. They wanted him to be on somebody's bench. Philadelphia seemed like the best place because they had a very successful coach and a starting quarterback in place.
As it turned out, they put Vick in a great spot and everything worked out for him. The Eagles traded McNabb and made Kevin Kolb the starter. In the first game of the next season, Kolb was injured and that opened the door for Vick to be the Eagles starting quarterback.
Vick had been coached and drilled on the fundamentals of quarterbacking and it had improved his skills at the quarterback position. There's no way they could have known so much was going to happen at the Birds quarterback position, that McNabb and Kolb would both be traded a couple of years after Vick signed with the Birds.