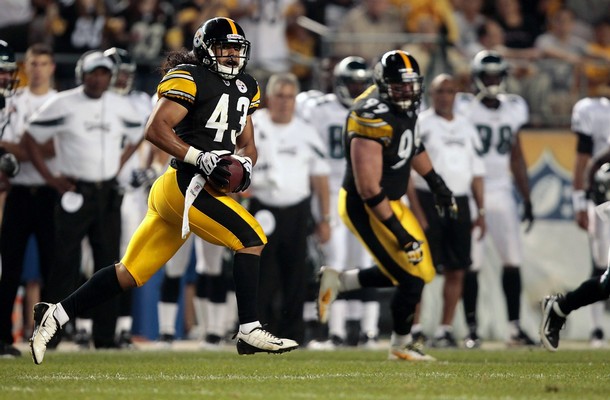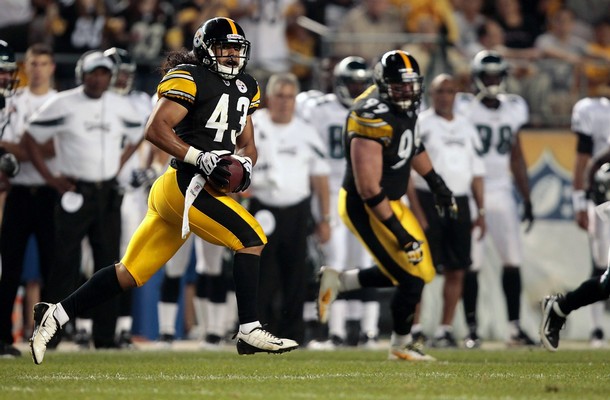 Was anyone else as glad as I was when that game ended Thursday night? Now, I'm not here saying that the sky is falling and the Eagles are doomed because they played a lousy game of football. But, it was just brutal to watch. It was an awful game all around. Let's take a look at this awful, awful game:
What I liked…
-I like Dion Lewis. He's tiny, but he's quick as all get out. He deserves a roster spot.
-Chas Henry had a nice punt downed inside the five.
-Sure, we can get Gerald Jones in here with his two touchdowns….even though there probably isn't a spot for him on the team.
-Mike Kafka looks like a different player this year. He made some great throws with excellent touch and timing. Vince Young is probably the second stringer right now because of his name. While it's still early and VY is still learning the offense, you'd have to wonder who would get the nod if Vick were to go down for a period of time. My guess is that it would be VY on a relatively short leash.
-I think this team is going to very happy with Cullen Jenkins. Shame he clipped Roethlisberger's facemask, because that was a hell of a play.
…and not so much…
-So much for the first section. Yeah, if you didn't see the game, it was that bad.
-Are we done with Casey Matthews in the middle? I've seen blocking sleds get pushed around less. I'm sure he's a nice guy, a great athlete and a hard worker. But guess what? Doesn't mean much when you just physically can't handle being in there.
-Let's stay with this part of the team. I felt at times last night like the Eagles were playing without linebackers. Whether it was big holes up the middle or getting torched on swing passes out of the backfield, the linebackers on this team aren't making any impact whatsoever. Who is to blame? Whoever is calling the personnel shots (and that can get blurry with this group). If Howie Roseman is to be praised for all these trades and free-agent signings, then he's to blame for completely ignoring the position of linebacker. They have a bunch of low-round kids out there that are trusted with the middle of a defense that's supposed to help a team win a Super Bowl. You have to be kidding me. What baffles me is how an organization can be so extremely smart in some areas and so mentally deficient in others.
-Anyone know what Nate Allen is doing out there? I sure don't. I'm hoping that he just doesn't completely trust his knee yet, because he looks clueless.
-Michael Vick's decision making was absolutely horrendous. I'm not worried about it, but interceptions are absolute killers, especially for a team that likes to throw so much.
-In Vick's defense, the offensive line wasn't doing him any favors. This is still a major, major concern for me.
-I was one of several people cracking wise about Asante Samuel's torch job last night on Facebook. But the truth is, that's part of what you're getting with him and you know it. He's brilliant at jumping routes, but those complete breakdowns happen some times. All part of the Asante package.
-The defense will not last until Week 6 if they don't get off the field better. The offense didn't help with short drives, but the Steelers had the ball it seemed like the whole first half. They were getting penalized and still keeping the drives going! Keep in mind this defense is already undersized…how long before they are worn out? We've seen it with too many Eagles defenses in the recent past.
-This isn't necessarily a bad thing, but more of an observation. Remember when wide receivers with numbers in the teens in the preseason usually were camp bodies that weren't going to make the team (think Melvin Patterson)? Now it seems you could be in trouble if you've got a number in the 80's. Completely useless observation that I was thinking when I saw Rod Harper and Gerald Jones.
-I'm usually pretty quiet when I watch the games, especially preseason games. But I had to let out a wife-startling "what the [expletive] are you doing?!?!" last night when I saw Vick duck his head down and pop Troy Polamalu on the interception return. Was Vick angry and frustrated? Absolutely. Does that mean you risk your body and possibly the Eagles season by initiating that kind of contact? Absolutely not. You can talk about all the strides that this guy has made (and he's made tons off the field, on the field, in the film room), but he's still got a little knucklehead in him. It's almost as if he doesn't realize how important he is sometimes. Another thing I didn't like about that play? It was the best defensive play the Eagles made all night.
Okay, we can call off the dogs for now. It's just a preseason game and might be exactly what this team needed to wake them up.
If you want to leave a message about Philly sports to have it put up on GCobb.com, give us a call at (856) 673-6282 and leave your message. For the latest Philly sports news and updates, you can follow us on twitter (@GarryCobb).