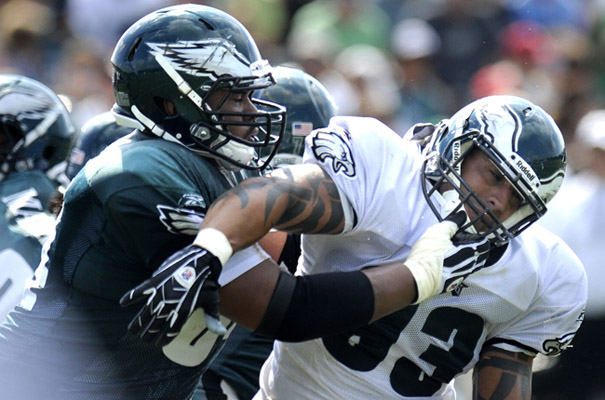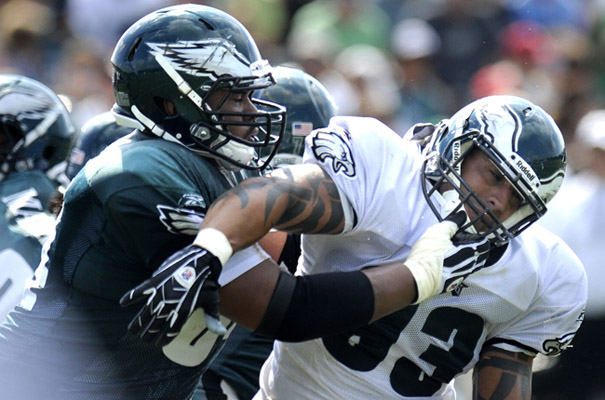 Well isn't this great news? With the right side of the line looking like a trainwreck Thursday night, the Eagles could use some good news regarding that part of the line. Well, this isn't it.
Howard Eskin of 610 WIP reports that Harris has a herniated disc in his back. To take it a step further, two league sources tell CSN's Derrick Gunn that Harris will have back surgery likely in the next week. He's out indefinitely.
This was supposed to be the guy to win that right tackle job. At one point early in his career with the Broncos, he and Ryan Clady were considered one of the top pairs of young bookends in the NFL. But, injuries have changed that and they are a big reason the Eagles got their mitts on him in the first place.
According to CSNPhilly.com, he had three back surgeries at Notre Dame, so this is a disturbing trend.
Couple this with the fact that Winston Justice is still recovering from off-season knee surgeries, and you find yourself staring down the barrel of King Dunlap. He's been decent in the preseason, but do you really want him out there against the likes of DeMarcus Ware and "insert the name of a Giants defensive end here"? Me neither.
Todd Herremans could still be moved to right tackle, but now he's playing out of position and you've probably weakened the left side of the line now too. Great.