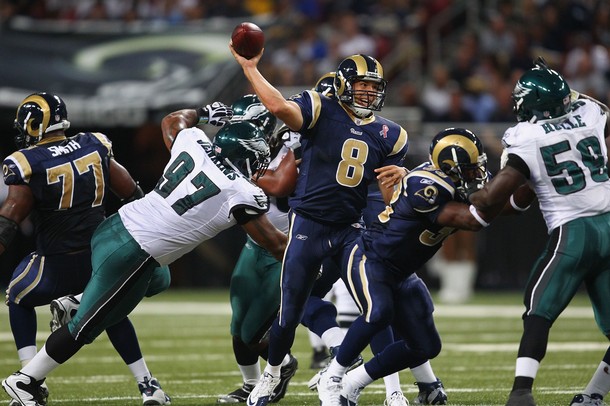 The Eagles-Falcons contest has turned into a huge game for the Falcons because of the way they were embarrassed by the Bears. It's been a common place occurrence in the NFL to have teams that are coming off of bad losses play much better in their next game.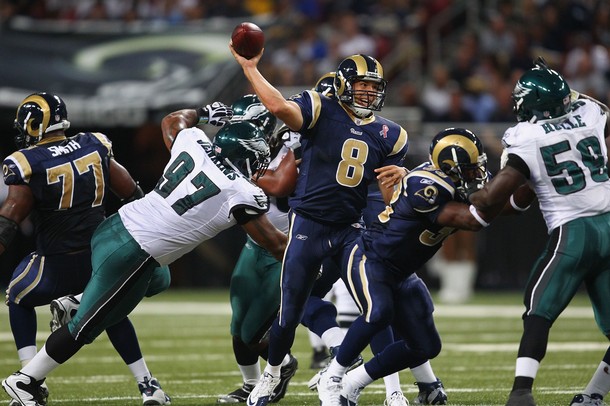 They usually seem more motivated and focused because they've been hearing the criticism all week from their coaches and their fans.
This is a big game for both of these teams. If the Eagles win this contest they could very well go on a run for a while and be 8-0 going into the second half of the season. After the Falcons they will likely be a strong favorite in all of their games until they play the Chicago Bears in week 9.
The Falcons, who are supposed be one of the best teams in the NFC and were expected to contend for a Super Bowl appearance, don't want to find themselves with a 0-2 record. In the last game they played at the Georgia Dome, the Falcons were embarrassed by the Green Bay Packers in last season's playoff game by a 48-21 score.
Former Green Bay defensive tackle Cullen Jenkins identified this point and said the Eagles had better be aware of the situation.
"The think that we've got to be prepared for is that they're going to be a hungry team this week coming off the loss
to Chicago', Jenkins said. "We know we've got to make sure we stay hungry as well, Any time you have a team coming off a win and a team coming off a loss, a lot times the team coming off the loss is more fired up. We've got to make sure that we don't fall into that trap. We've got to be just as fired up."
Eagles right guard, Kyle DeVan, who played a couple of years in Indianapolis points out a good reason for winning on Sunday.
"Starting off with a win on the road is tremendous", DeVan said. "I think practices become easier more fun as you win. I've been a team that went 14-0 and on Wednesdays, Thursdays and Fridays it was fun at practice. Last year we had a stretch of four games where we lost, so in those practices weren't exactly the most fun."
You're going to hear a lot of talk about Michael Vick going back to Atlanta in the game, but once the game gets started nobody on the football field will care that Vick played in Atlanta before.
Vick himself will be focused on finding a way to win and he won't be thinking about the fact that he played for the Falcons previously.
"This is a business trip for us", Vick said yesterday. Ultimately that's exactly what it is.
Vick doesn't want to get caught up into anything other than what's going on on the field. "I think we've just got to focus on the game", the quarterback said. "That's going to be my approach. I don't want any distractions I just want to go out and play the best football I can play".
Andy Reid doesn't think Vick is going to have any trouble focusing during his return trip to the city where he started his pro career.
"You have to put so much energy into that part of it (playing the game), you don't worry about the other stuff", Reid said.