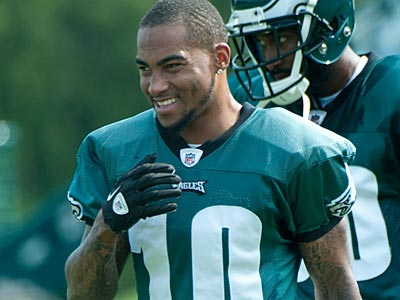 DeSean Jackson isn't letting his contract dominate his mind any longer. It seems that he might be willing to play out his contract this year and become a free agent.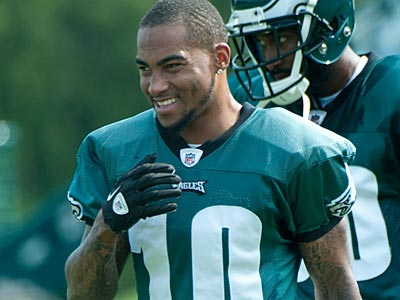 The Philadelphia Inquirer has reported that Jackson has acquired a multi-million dollar insurance policy to give him some security if he gets injured this year. If he doesn't get injured and continues to play like he has the last few years, Jackson is going to be a very rich man.
"I've moved on. It's part of the game. Unfortunate, but I've just got to play football," he said. "Whatever I've got to do to get the job done, that's what I'm going to be doing. I'm just going to try to not really think about that and just play and protect myself out there."
As for his contract negotiations with the Eagles, I've heard that the two parties are not even close. Jackson reportedly wants a deal that pays him in the vicinity of what the Jets gave Santonio Holmes, which was a deal in the five-year $50 million dollar range.
We'll all see how this story ends.