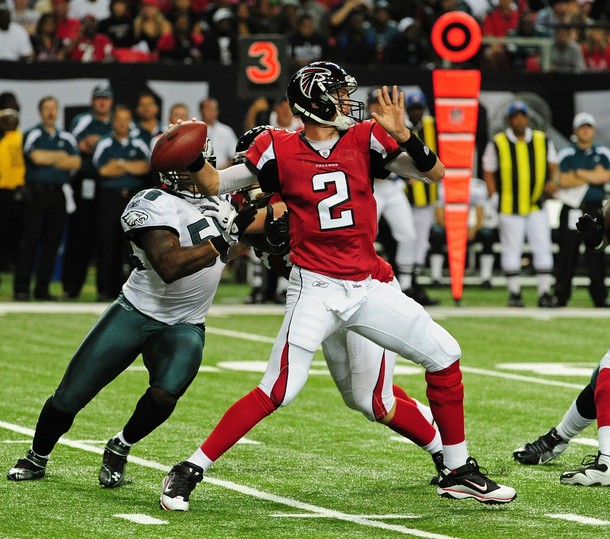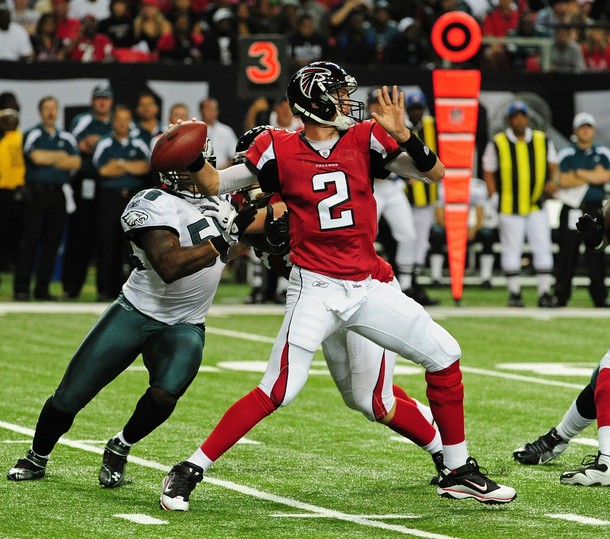 One of the key strategies of the Eagles-Falcons game was the brilliant decision by Atlanta to go to a "No Huddle" offense in the fourth quarter. It seemed that the "No Huddle" offense tired out the Eagles defensive line which had been beating up on quarterback Matt Ryan and dominating the Falcons offensive line.
Think about the drives which took place in the fourth quarter, when this defensive line was supposed to dominate. At the beginning of the fourth quarter it seemed that the Eagles had "Matty Ice" on the verge of checking out of the game, but the "No Huddle" changed everything.
First of all the quickness with which the plays were run was a plus in tiring out the Eagles pass rush. In addition, the "No Huddle" offense makes it impossible for the Birds defensive line to continue the wrestling tag team platoon system which keeps fresh defensive linemen on the field at all times.
The Eagles defense will be facing "No Huddle" offenses all year long. I wouldn't be surprised if at some point the Giants go to a "No Huddle" offense to stop Jim Washburn and his defensive line from staying fresh and dominating the game.